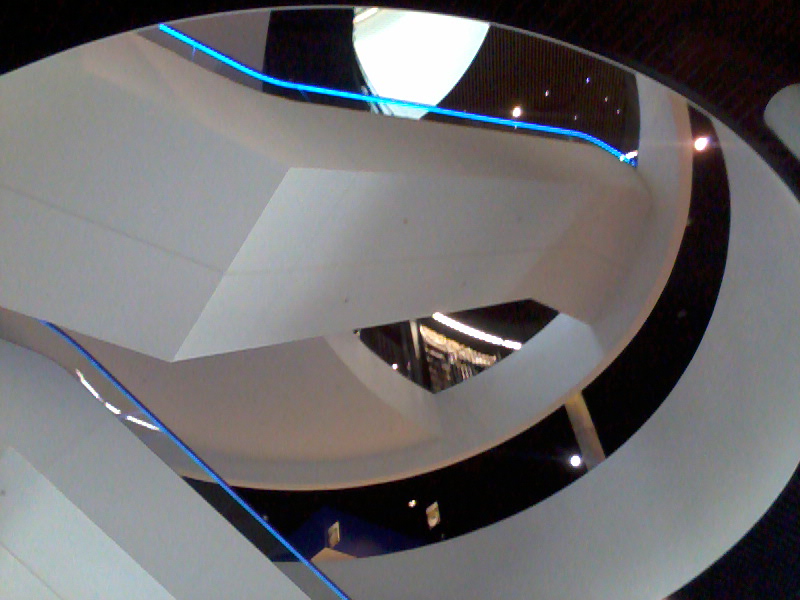 I've just returned from the IAML Annual Study Weekend in Birmingham. Over the next couple of weeks there'll be lots of posts on here about it. So, if you were unfortunate enough to not make this year's ASW, you'll be able to catch up on all the events. If you're "missing it already", there'll be plenty here to remind you of a great weekend.
So a brief taster: The new Birmingham Library was a fabulous place to visit, even if it was tinged with sadness. Many thanks to Ali Joyce and Anne Elliott for making us so welcome, showing us around (more about the music library later), and providing a detailed guide so that we could all tour the building at our own pace.
Personal highlights included fabulous views from the gardens of the library including an unexpected spot of peregrine falcon watching (made a change from the marsh harriers I usually see in the Fens); the Shakespeare Memorial Library, and what must be one of the UK's wackiest gift shops….If you're not sure where to go for a quirky Christmas gift, Birmingham Library gift shop is the place for you: pencils with skull tops celebrating the Black Country's Heavy Metal heritage, a Make your own cheese kit (I was very tempted), build your own Birmingham Library, or a Shakespearian Insults Fridge Magnet pack were just some of the treats for sale.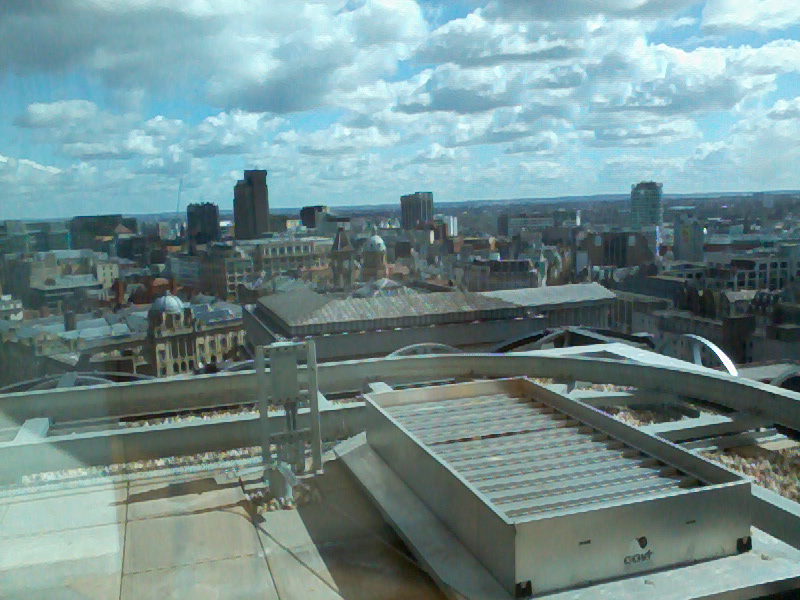 The IAMLites also made sure that everyone knew that as well as being librarians we're also musicians and gave a stirring perfomance, in the amphitheatre at the heart of the music library, of Mozart's Ave Verum, much to the bemusement of Saturday morning shoppers – there must have been something slightly surreal to hear angelic voices unexpectedly issuing from a pit below their feet.
Comic highlight of the weekend must have been the moment in the pre-ASW Academic Libraries Seminar when Charity Dove gave her now infamous monologue: "Pregnant Woman on Train". It was hilarious, but at the heart of a seminar which was principally looking at issues around disability, it was also very pertinent demonstrating the fine balance that can exist between helpful facilitation and excruciating patronization. Very funny, but also thought provoking.
On a more serious note, I loved the wide variety of music that was both listened to, and discussed over the weekend. From chamber music at the Annual Dinner to the world music recordings of David Fanshawe (I'll never think of a rubber flip-flop in the same way again); from Heavy Metal with its many subdivisions to the questions posed in the final Music Therapy session – "What is Music? Is this Music?"
The diversity of music also reflected, I believe, our own lives as music librarians. We all hold much in common, but as was demonstrated by some of the discussion in the Quick Fire Rounds, we are also very different. Our library environments alone can be as diverse as we are as people. All good I believe, as the ASW was a superb chance to compare our lives and to draw ideas and support from each other. I hope you all had a wonderful time, keep tuned into the blog, and see you in Manchester in 2016.
MJ
Margaret Jones, IAML UK/IRL Newsletter editor / Blog supervisor
Music Collections Supervisor / William Alwyn Archivist,
Cambridge University Library