A recurring topic of conversation whenever you get librarians together is space….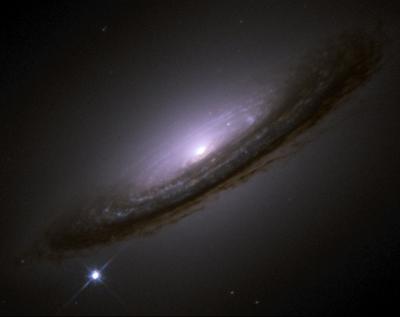 No! Not that kind of space…. I'm talking about shelf room in libraries. We all want it, and we're all running out of it. Two music collections are looking to permanently relocate:-
The IAML library is currently part housed at Cambridge University Library with the archives elsewhere. Ideally the two parts would like to be reunited on one site. Neither the archives nor the library is growing particularly swiftly – so if you've got room for an interesting collection of books on music librarianship, and the history of a great organization, why not contact Rupert Ridgewell?
Charity Dove from Cardiff University School of Music has a rather bigger problem on her hands. Cardiff is currently housing the Dvorak Society Collections. It sounds like a fascinating collection as it consists of music and literature that has been collected by members of the society, and presumably reflects their individual interests on aspects of Czech music. Any member of the society can add to the central collection at any time, so it could ultimately be quite sizeable. If you're at an academic institution that has an emphasis on Eastern European, or romantic music generally, this could be a wonderful addition to your collections.
Included among the reports and information sessions were prize-givings. The C.B. Oldman prize, awarded for an outstanding work of music bibliography, music reference or music librarianship, was awarded to Christopher Kent for his Elgar thematic catalogue and research guide. Christopher gave a fascinating thank you speech in which he revealed the story behind how he came to write the book. The E.T. Bryant prize was shared between Julija Paskova for her dissertation "RDA Implementation in music libraries in the UK: reality or future?" and Diana Wood for "The Music Collections of Cambridge University: An Investigation into Perceptions of the Value of User-Generated Content in a Special Collections Catalogue". Diana was unable to be present as daughter Jasmine had made an appearance the previous week.
Two very helpful reports were also of importance in other events at the weekend. Ruth Walters reported on the exciting year that Westminster Music Library has had; and their plans for outreach over the coming year. As usual Ruth had some great plans, and was able to communicate these, and suggest ways that we could all publicise our work, and expand into the wider community both via her report, and in the quick-fire round that she chaired.
Andra Patterson talked about the Europeana Sounds Project that she's involved in; and this helpfully fed into the panel on The impact of digital technologies on music provision in libraries. The project is going to have its first conference in Paris this October. It's open to anyone who's interested, so why not go?