Barbican Music Library was delighted to host the unveiling of a bronze bust of Sir Simon Rattle on 15th June, the evening of the conductor's final concert as the London Symphony Orchestra's Music Director. The event featured a number of speeches, and music was provided by the Fibonacci Quartet.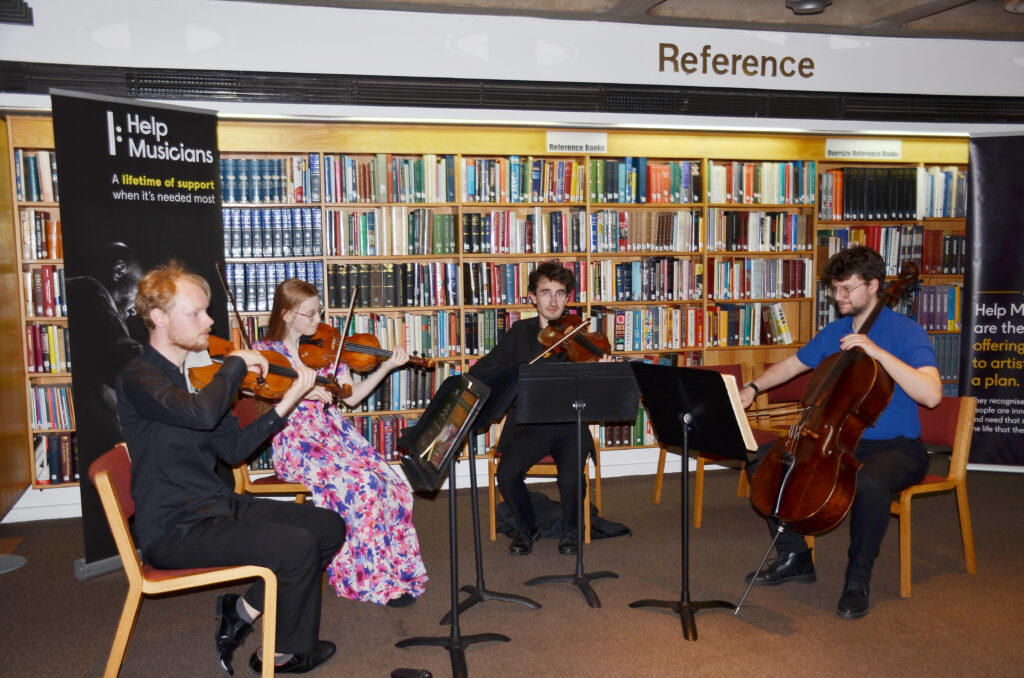 The bust was live-sculpted by Frances Segelman (Lady Petchey) – an established sculptor of prominent figures from the arts, politics and sport – in recognition of Sir Simon's long and hugely successful career. She and her husband Sir Jack Petchey donated it to Help Musicians. For over 100 years this charity has provided support for both working and retired professional musicians and Sir Simon, one of its Ambassadors, has stated:
Being a musician is a thrilling career but it's also demanding with listeners expecting artistic excellence at every performance. This constant striving to be the best, combined with an unpredictable lifestyle and earnings can leave some musicians with nothing to fall back on if things go wrong. That's why it's brilliant that Help Musicians is there to help and that's why I support what they do.

Sir Simon Rattle
In September Sir Simon will take up the position of Chief Conductor with the Bavarian Radio Symphony Orchestra and its Chorus in Munich, but he will return to the Barbican in the 2023/24 season in his new role as the LSO's Conductor Emeritus. The bust will be on display at the library for the next two years.
Images:-
1) Frances Segelman and Sir Simon Rattle with the bronze bust. © Hannah North
2) The Fibonacci Quartet. © Hannah North
Story authored by Richard Jones, Barbican Music Library