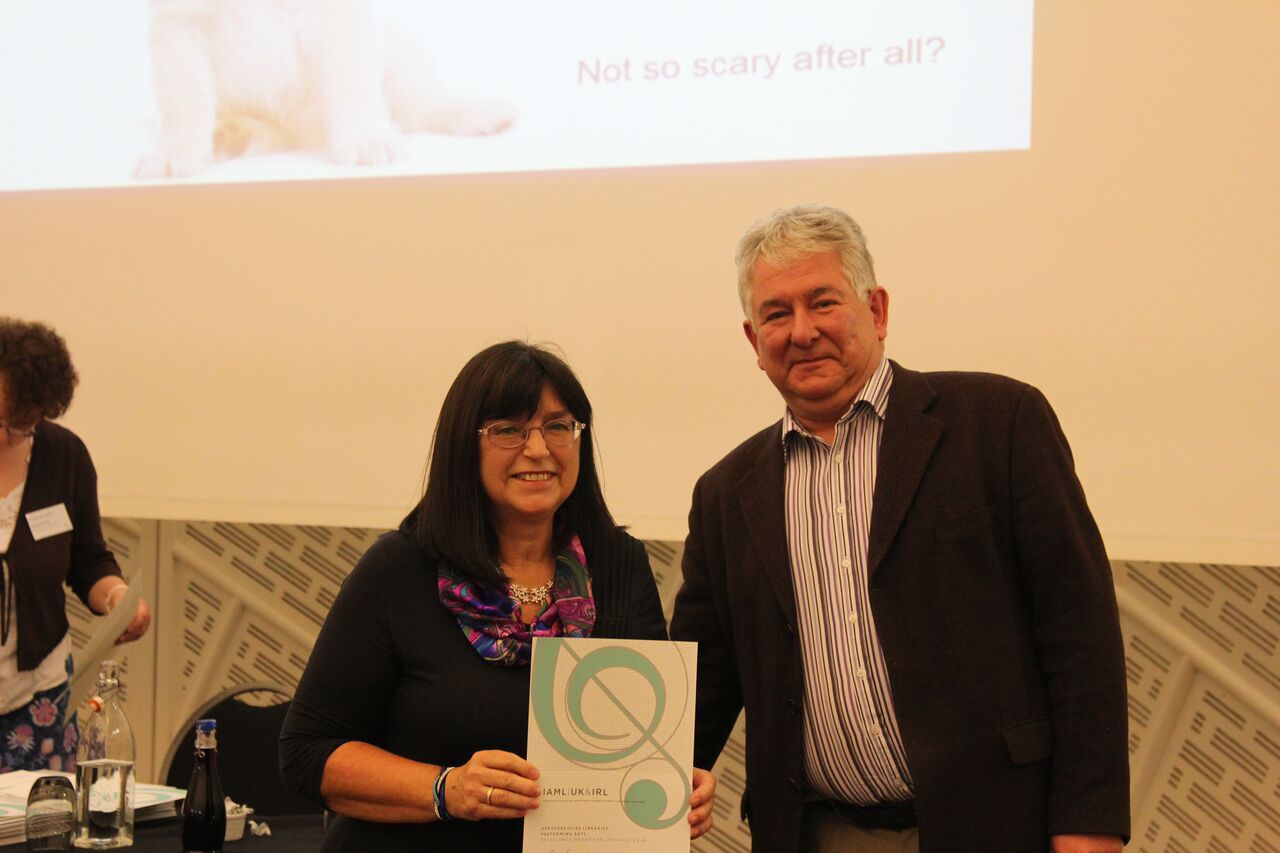 At Hertfordshire Libraries: Performing Arts we are delighted to receive a 2016 IAML Excellence Award.  One of 13 libraries to be recognised, the panel "noted the number of warm and kind comments from users of the service.  The access to the service, including long opening hours and a one hour enquiry response was particularly commended.  The publicising of the service through social media and staff training, plus the outreach to groups and Herts Music Service was also commended."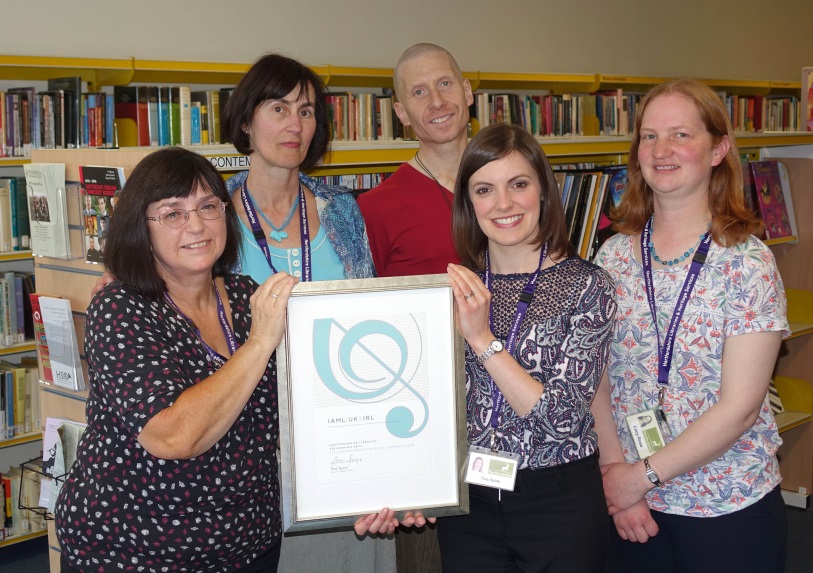 We are very thankful to our supportive customers who give us very positive feedback and also suggestions that allow us to improve and enhance the service as best we can.  Examples of comments from our users include:
"Wow, you are so impressive in Hertfordshire! – Performing Arts were able to locate and supply some hard to find music."
"I'd like to thank all of you for the fantastic service that you have given the Chorus and me over the past 14 years. I can't think of an organisation that has been so helpful, efficient and patient. Not to mention the value for money."
We are continually enhancing the appearance and layout of the public area to encourage use of new stock and to provide a welcoming and calm study and browsing area.  We have recently improved the soft seating area so we now provide attractive and comfortable seating for our customers.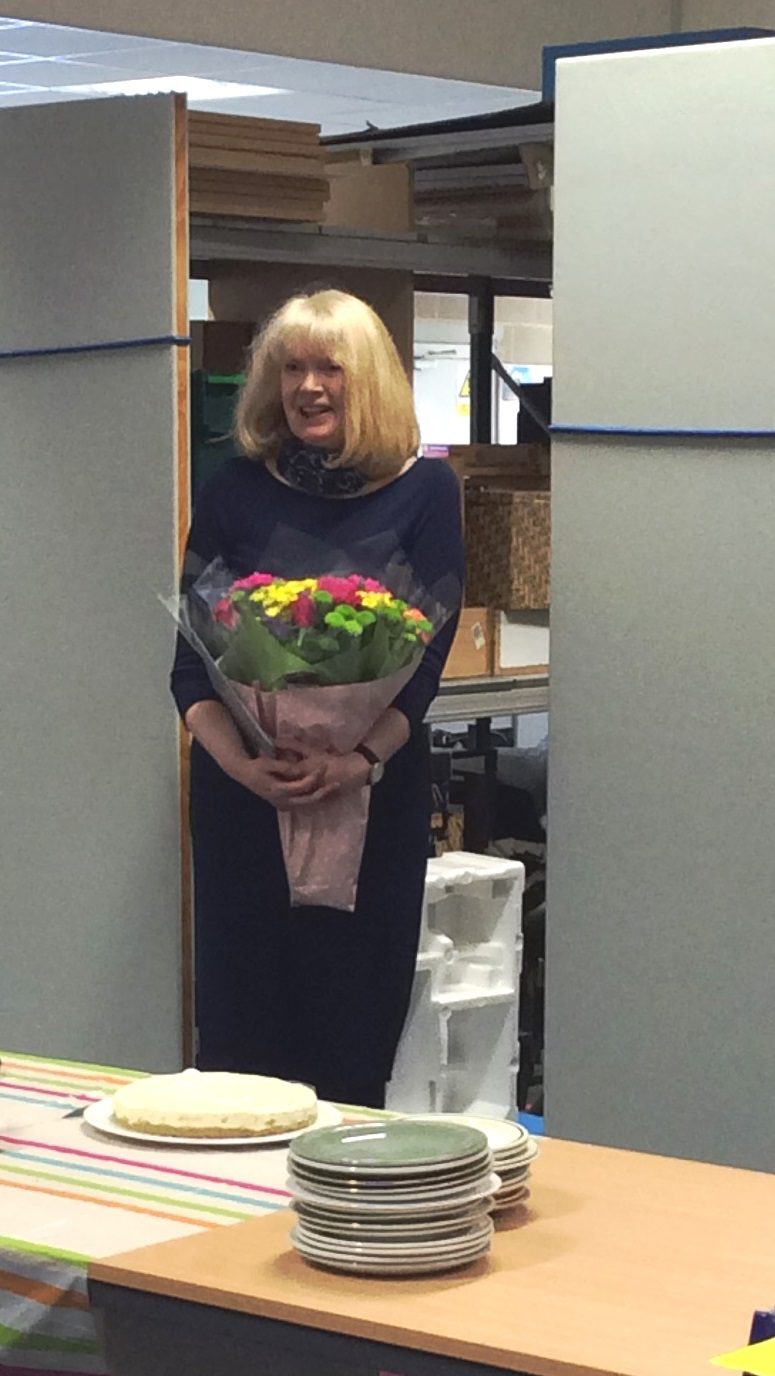 The timing of the Award coincided with the retirement of Di Robb who has worked for Performing Arts for over 40 years and has contributed greatly to the service.  Her knowledge of the stock was second to none and she always brought a smile, a song and a dance to work with her.  She made many friends with staff and customers over the years and will be sorely missed.  We wish her all the very best for the future.
Part of Di's considerable contribution to the service was the creation of many in-house databases to support our enquiry work.  This included a song index of over 43,000 entries, and a database of the contents of vocal collections.  Her work enables us to continue to provide an excellent and timely service to our customers.