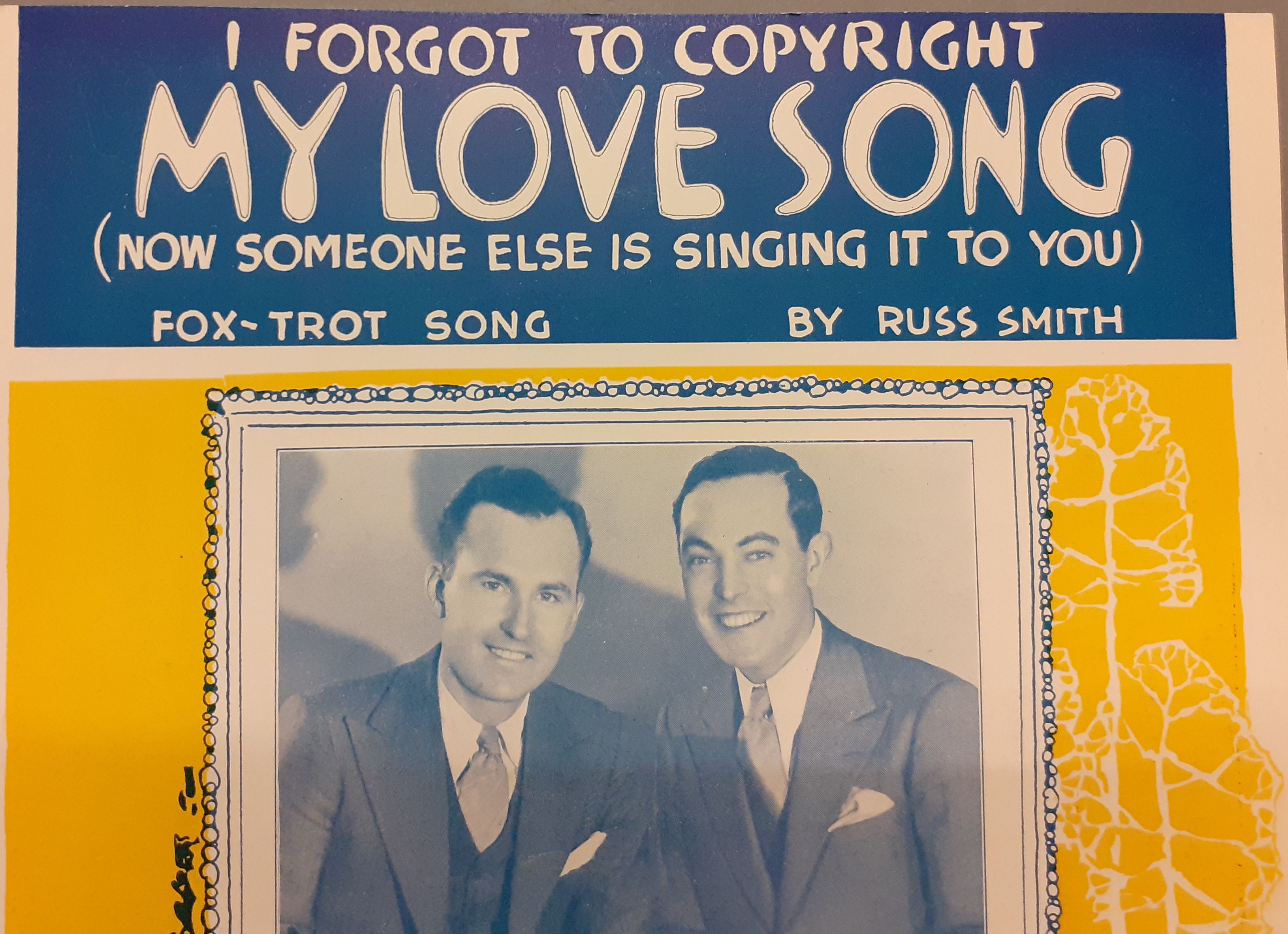 We all have our copyright problems. Luckily the IAML (UK & Irl) Trade & Copyright Committee is here to help! 
'T & C' works on behalf of IAML (UK & Irl) members and the music library community more generally to provide advice, training and updates on aspects of copyright and intellectual property law and related policies, especially those that affect how we all work. It also maintains a close relationship with the music publishers and suppliers – so good in fact that Presto Music have generously offered a 10% discount on all sheet music, to all IAML (UK & Irl) members! Importantly, the committee's work also ensures that the music industry and national copyright bodies are made aware of the issues facing music libraries and our users.
A recent example of this involved the issue of codes and download cards, used by publishers to provide access to extra content online, such as audio files. Some of these systems work on a 'one purchaser, one user' model, meaning that once the first person has accessed the material, no one else can – obviously a problem in a library situation. T & C raised this at a Music Publishers Association meeting, alerting the heads of some of the major music publishers in the UK to a problem they hadn't given much thought to before. Just a few weeks ago, Claire Kidwell, Chair of the committee, got confirmation that Hal Leonard (now in charge of the Music Sales catalogue) are moving away from this model to codes that allow multiple users.
The Committee was able to make the case thanks to evidence gathered from the IAML (UK & Irl) JISCMAIL list. Often T & C will be asked to provide feedback for such things as a revision to the Music Publisher Association's Code of Fair Practice, or the Intellectual Property Office's consultation on plans for a no-deal Brexit. When this happens, expect to see some kind of survey circulated via the list. Our feedback to those bodies relies on you, so views/thoughts/opinions and especially concrete examples are always really useful as evidence of real-world issues. Given the position of music libraries and archives in providing access to musical materials, we are more often than not in a good position to give an insight into some the practical implications of laws and policies that are decided.
Another aspect of the committee's work is providing training and advice. You may have come to one of the ASW sessions organised by T&C in the past few years – covering everything from live performance in libraries; to copyright in a digital environment; to this year's excellent session on the role of publisher hire libraries. We have also produced a set of FAQs, links to useful documents and an overview of significant changes to copyright law on the IAML website. The committee keeps a watching brief on these things both from the perspective of UK copyright law, and, thanks to Susan Brodigan from the Contemporary Music Centre in Dublin, Irish copyright law too.
Finally, who is part of this amazing committee…?! There are seven members in all (plus me as secretary), representing different parts of the music library world.
Claire Kidwell, from Trinity Laban, is Chair. Claire is currently also in charge of the 'big' IAML copyright committee and represents IAML at other national organisations, such as LACA (the Libraries and Archives Copyright Alliance). The other members are
Susan Brodigan, The Contemporary Music Centre, Ireland
Richard Chesser, British Library
Mila Conti, Westminster Music Library
Morag Greig, University of Glasgow
Claire Marsh, Leeds College of Music
Simon Wright, Oxford University Press
Chris Scobie, Secretary to the Trade and Copyright Committee