Music libraries and institutions across the country are going to be busy for the next few weeks with BBC Music Day 2017 today (June 15th), and "Make Music Day" next week on Wednesday 21st June.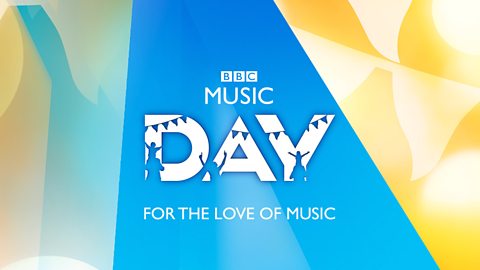 As part of BBC Music Day, in Cambridgeshire English Pocket Opera performed on a punt, and a blue plaque commemorating Syd Barrett, founder member of Pink Floyd, went up on the former Cambridge School of Art (now Anglia Ruskin University). Ozzy Osborne became the voice of Birmingham's trams for the day (Shaun Ryder was the voice of Manchester), and Delia Derbyshire, godmother of the BBC's Radiophonic Workshop, and realiser of the iconic Doctor Who theme, was remembered in Coventry.
Lancaster Library had a Music Day, "Get it loud in libraries" event on Friday June 9th featuring Pixx, while the Norfolk and Norwich Millennium library had a musical lunchtime featuring Andrea King, Georgia King, and Of the Clay.
Next week there'll be more events as "Make Music Day" takes over on the 21st. If you've always wanted to learn a musical instrument and play in an orchestra, but not been sure where to start, you have an opportunity at Westminster Music Library's Learn to Play event. Bring your own instrument or borrow one while you're there. If you feel inspired why not go to a concert at WML in the evening, featuring Oboi, an oboe trio?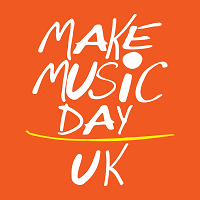 Stephandhersax and Bernie Haynes will perform at Leeds Music and Performing Arts Library, while the Nottingham Performing Arts Library Service at Radford-Lenton Library have a varied programme of music starting at 3.30pm featuring musical theatre, barbershop, choral voices, and even some indie-rock. The Norfolk and Norwich library have another busy lunchtime programme with a variety of music to suit all tastes.
Phoenix Voices, "an exciting community initiative" comes to the Performing Arts Library, Yeovil. Surrey Performing Arts has their usual weekly musical meet-up Melodies for memories – a weekly singing group for people with dementia and their carers, especially poignant on Make Music Day.
If none of these have whetted your appetite, why not have a look at the Make Music Day listings site? There's something for all musical tastes and abilities, and in a range of locations from libraries to railway stations, shopping centres and churches, there's even the odd pub…
If any one has any more information on an event staged in a library, I'll be happy to post it up here next week.
Margaret (IAML blog editor)