The Whittaker Library at the Royal Conservatoire of Scotland was a proud recipient of a 2016 IAML Excellence award this year: an award which means a great deal to the Library team and an award which gives us a fantastic opportunity to raise our profile both externally, but most crucially on occasion, internally too.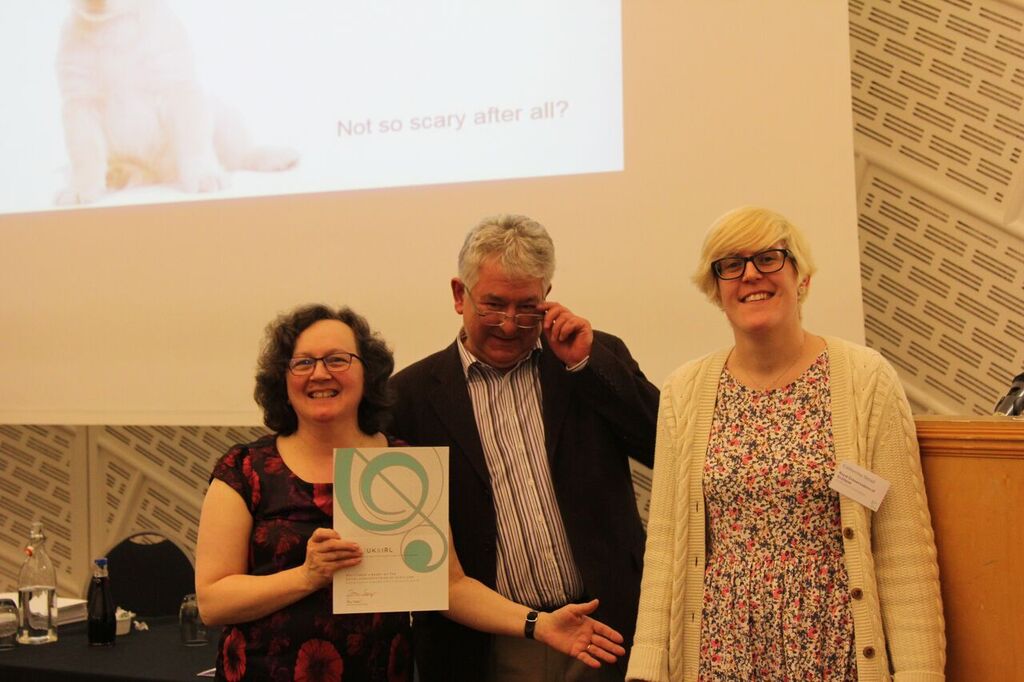 We all know the world of libraries, and in particular specialist libraries, is a pretty small one: we all know each other, we all understand our collections and services, and we all value our colleague's knowledge & expertise. But when the external world recognises that achievement, it presents managers (like me) with an ideal opportunity to self-publicise internally, which we don't often get a chance to do. Yes, we promote our resources and services to our users, but it's a rare occasion when I can trumpet our achievements to our senior management team and our board of governors. As a result of winning this award, the Library staff have received warm congratulations for every Director on the senior management team; the Principal came up personally to see the award and talk to the staff about the success; our Conservatoire marketing team have included the achievement (and photos) on all our digital screens throughout the campus and of course, our own social media channels are creating their own buzz.
Libraries are increasingly upping their game in marketing and promotion and indeed there were some fantastic examples of that showcased at the ASW (some of which we will be pinching/adopting!) However, in winning the external recognition in the IAML Excellence Award, we also get the opportunity to engage our internal community, and promote our value and success to those colleagues who decide on our strategic direction and who influence and shape our national agenda: that type of publicity is invaluable, so thank-you IAML!
Caroline Cochrane, Head of Information Services, Royal Conservatoire of Scotland
The Whittaker Library's citation reads:
The service was particularly commended for its strong collection, highly qualified staff, publicising of resources through social media [@WhittakerLib] and a blog, and an innovative marketing campaign encouraging use of e-resources to enhance users' learning experience.
Many congratulations to the Whittaker and its dedicated staff.
MJ