To mark Sir Simon Rattle's first season as Music Director of the London Symphony Orchestra (LSO), and to celebrate a career spanning almost half a century, Barbican Music Library is hosting a free exhibition entitled Rattle. It features contributions from his family archives, his agency, Royal Liverpool Philharmonic Orchestra, City of Birmingham Symphony Orchestra, the Berlin Philharmonic, Salzburg Festival, Orchestra of the Age of Enlightenment, Barbican and the LSO. Simon Rattle visited the Library on September 13th to launch the exhibition, which runs until December 22nd.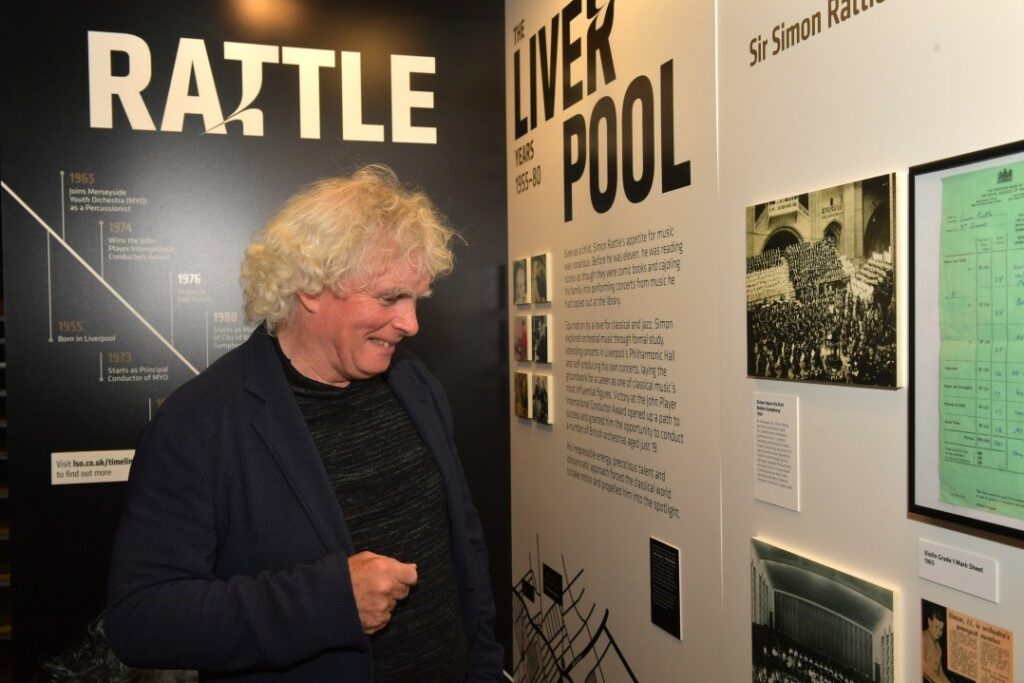 The exhibition, which follows a timeline from 1955 to the present day, contains photographs, awards, and memorabilia, including previously unseen items from Simon Rattle's family collections. On display is one of only two bromide fibre prints of Rory Coonan's 1982 photograph of Rattle, released publicly for the first time in 2015 by the National Portrait Gallery for his 60th birthday, as well as an ABRSM violin Grade 1 Mark Sheet from 1965 and a 1971 letter from the Royal Academy of Music offering him a place to study piano and percussion.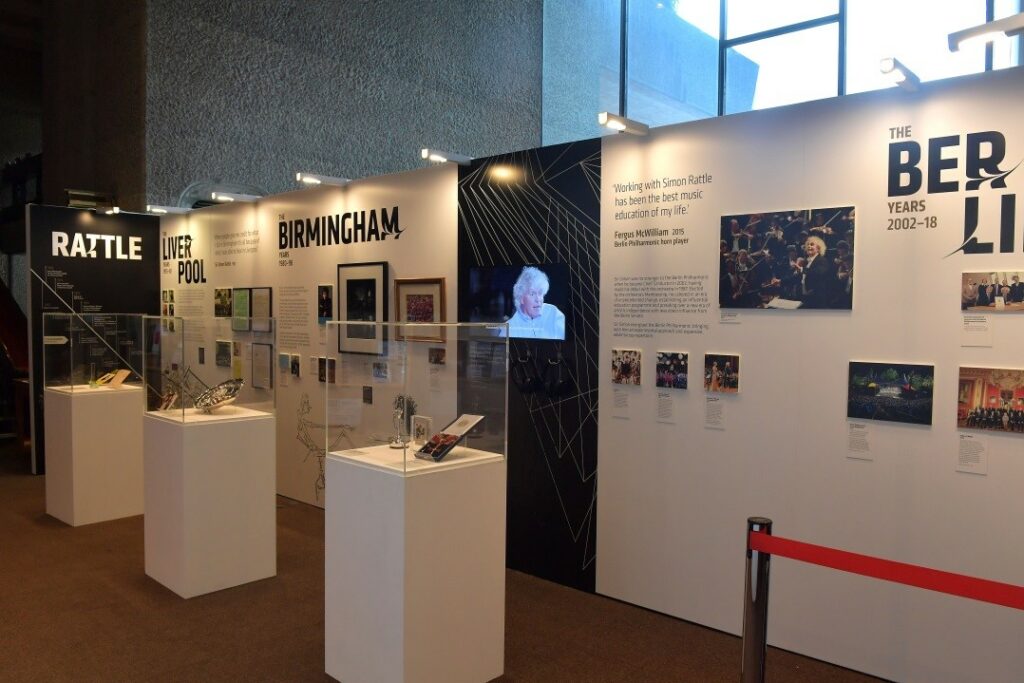 A selection of his awards includes a Royal Philharmonic Society Music Award for Concert Series (2000) for Towards the Millennium – a decade-long festival with the CBSO, and an Order of Merit of the Federal Republic of Germany (2009), which recognises those whose achievements have contributed to political, socio-economic and intellectual life in Germany. The exhibition also features video footage of friends and colleagues in the LSO sharing their memories of working with Simon Rattle. One of the panels focuses on his work in the field of opera, and reveals that his most-performed opera composers are Wagner (22 operas) followed by Janáček (9 operas), whilst his most-visited opera houses are Glyndebourne (17) and the Salzburg Easter Festival (10).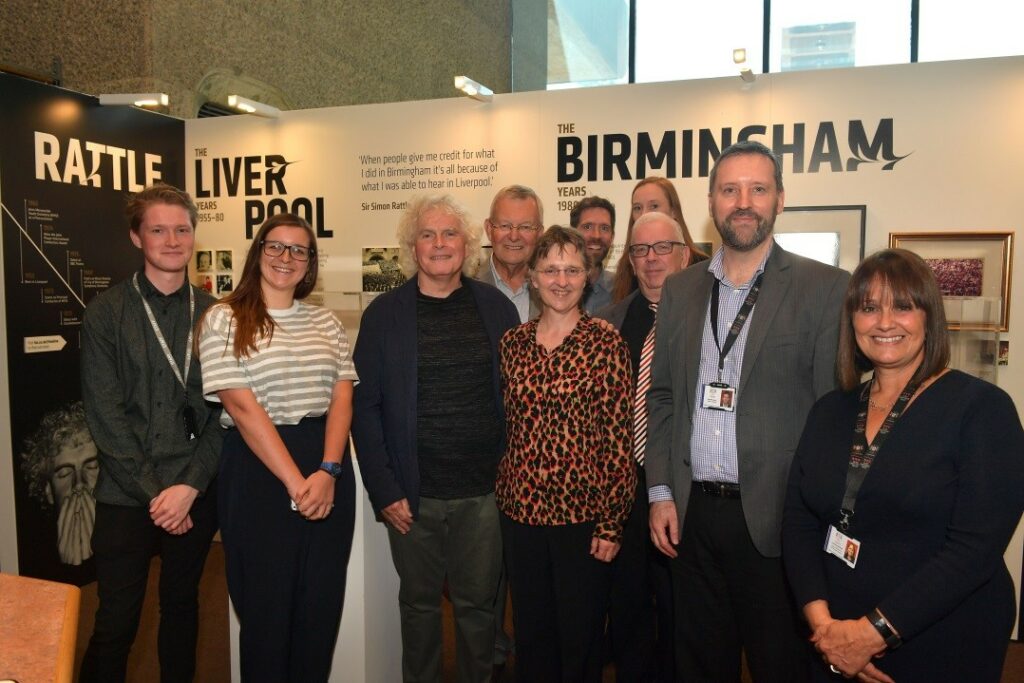 The exhibition was curated by Simon Rattle's first manager, Martin Campbell-White, and former City of Birmingham Symphony Orchestra (CBSO) Chief Executive Edward Smith, both of whom were interviewed on the September 14th edition of BBC Radio 3's In Tune, which was broadcast from the foyer of the Barbican Centre. In December the Music Library will be hosting one of a series of Q&As between LSO players and well-known industry figures with whom Simon Rattle has enjoyed a close connection. We are grateful to the London Symphony Orchestra and Askonas Holt for co-producing the exhibition, and for all of their hard work in bringing it to fruition.
Richard L. Jones
(Music Librarian, Barbican Music Library)