Barbican Music Library's current exhibition, Tangerine Dream: Zeitraffer, celebrates the music and legacy of the pioneering German electronic band, Tangerine Dream, and showcases the remarkable musical vision of their founder, Edgar Froese. Founded in 1967 in Berlin, Tangerine Dream became one of the most important and successful bands that Germany has produced.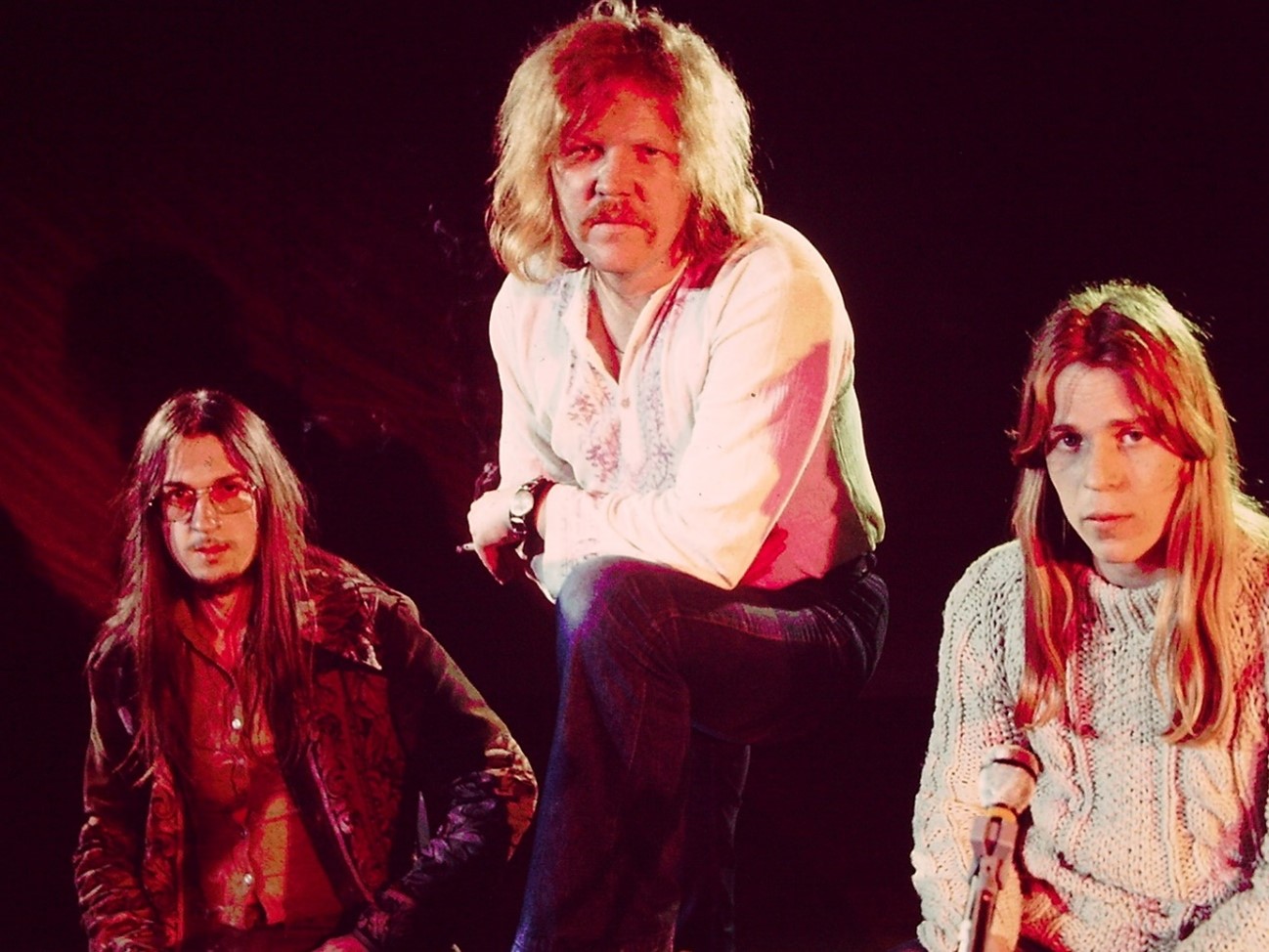 Their influence on the development of electronic music has been profound and far-reaching and, with albums such as Phaedra and Rubycon, they laid the foundation for music styles such as Trance and Ambient Music. They have released more than 160 albums, starting with Electronic Meditation in 1970, as well as composing the soundtracks for over 60 Hollywood films including William Friedkin's Sorcerer, and Michael Mann's The Thief and Risky Business. They also wrote the score for the video game, Grand Theft Auto V. Since signing for Virgin Records in 1973 the band have maintained close links with the UK, and London in particular, where they still perform to enthusiastic audiences in packed halls.
The exhibition features rare photographs and video footage, cassettes and vinyl, gold discs, and memorabilia from the band's 54-year history. It also contains original synthesizers including an EMS VCS 3 analog synthesizer from 1969, which was used on the band's second studio album, Alpha Centauri, and a Minimoog synthesizer from 1974 which can be heard on albums such as Logos: Live at the Dominion London '82.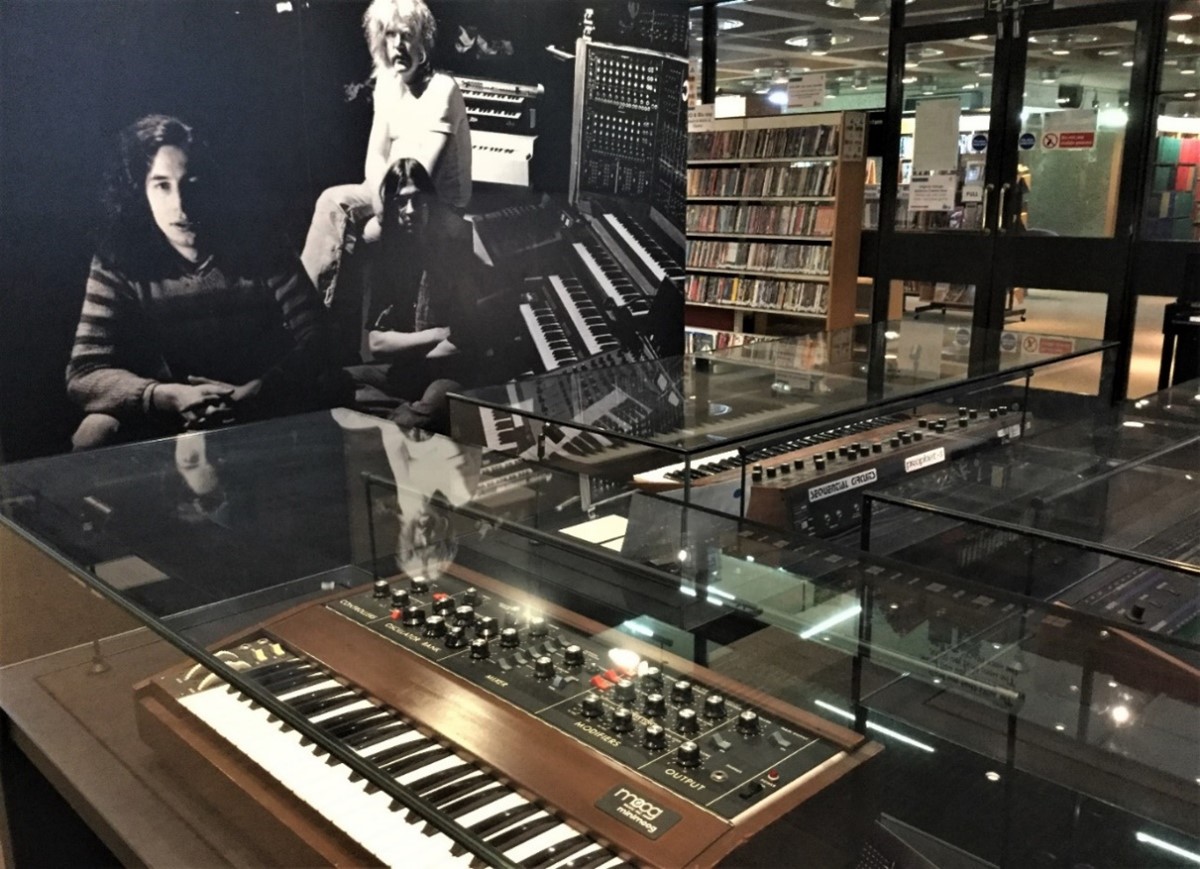 The Radio 1 DJ, John Peel, was an early champion of the band and a letter that he wrote to Edgar Froese in c.1973 which is on display expresses his affection for their music:
"…after a day of listening to perhaps 15 or 20 new (and usually terrible) LPs my lady and I sit down and listen to "Zeit" [a 1972 album] before going to bed. It clears all that muck out of our heads."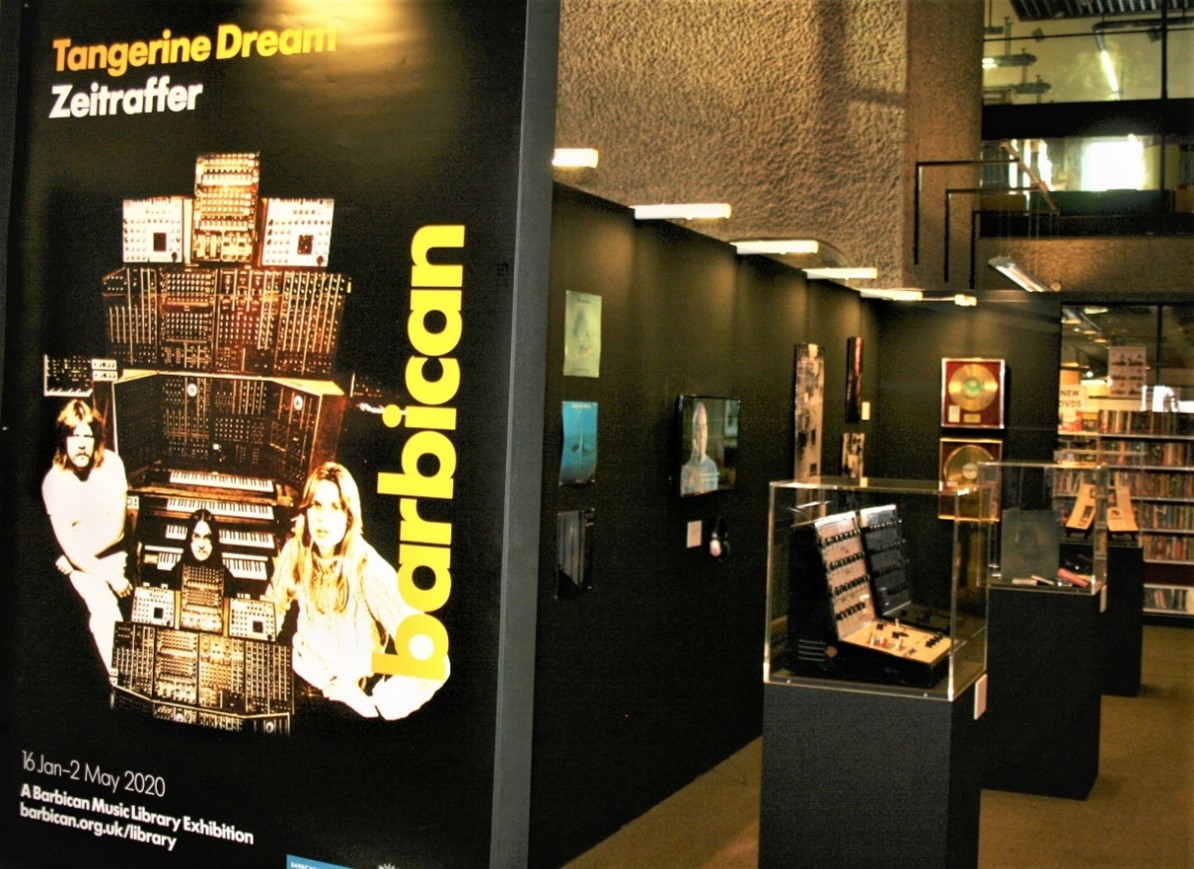 Bianca Froese-Acquaye, widow of the band's founder, Edgar Froese, said:
"Tangerine Dream was not only the willing tool of a post-war generation that wanted to free itself from dusty social constraints. The band members – captives of their time themselves – created music by using new electronic gear, spacy modular Moogs, wicked sequencers, and synthesizers. The band revolutionized the sense for music, sounds and structures, created a new genre of music, changed listening habits, and triggered associations in people's minds. In other words, the music of Tangerine Dream stands for the beginning of a new consciousness in the 70s and symbolised the zeitgeist of that time."
To complement the exhibition, the Library hosted an event in January 2020 which featured live performances from Hans-Joachim Roedelius, Paul Frick, and both current and past members of Tangerine Dream. It also included readings from Edgar Froese's autobiography, Tangerine Dream – Force Majeure, by Bianca Froese-Acquaye and Paul Bonin.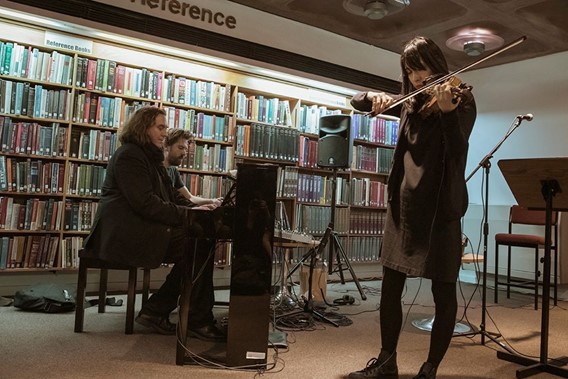 Barbican Music Library is the first venue for this exciting new touring exhibition. As well as being the Music Library's first international collaboration, the show fulfils the exhibition programme's aims of highlighting specific genres of music, featuring unique and previously unseen exhibits, and contributing to the City of London's ambitious initiative – Culture Mile.
A short film about the exhibition can be viewed on YouTube:
My special thanks go to Bianca Froese-Acquaye, Felix Moser and Melanie Reinisch for their exhibition concept, generous loans, and tireless work in bringing this exhibition to fruition. The exhibition is on display until December 15th, 2021.
Richard L. Jones
(Music Librarian, Barbican Music Library)