I was so sorry not to get to the ASW this year. Luckily we had a team of excellent Twitterati who kept us fully informed of events. If you would like to know more search for #IAMLASW or browse @IAML_UK_IRL on Twitter. Tom Kearns from Kilburn Library has sent in a snapshot of the ASW. More to come shortly…
The venue this year was well-chosen and comfortable; instructions previously circulated about getting there worked like a charm. Weather was sunny and crisp, ideal for some serious thinking. Evening dinner was my first chance to see who was here. As always, attending ASW gives one a good chance to meet up with established [ not "old"] friends and meet some people who were attending for the first time. This year there appeared to be a good proportion of first attenders, all of whom at my table were anxious to contribute to discussion and make all feel at home. This year I offered to buddy one of these first attenders and hopefully the person got something from my ramblings and storytelling.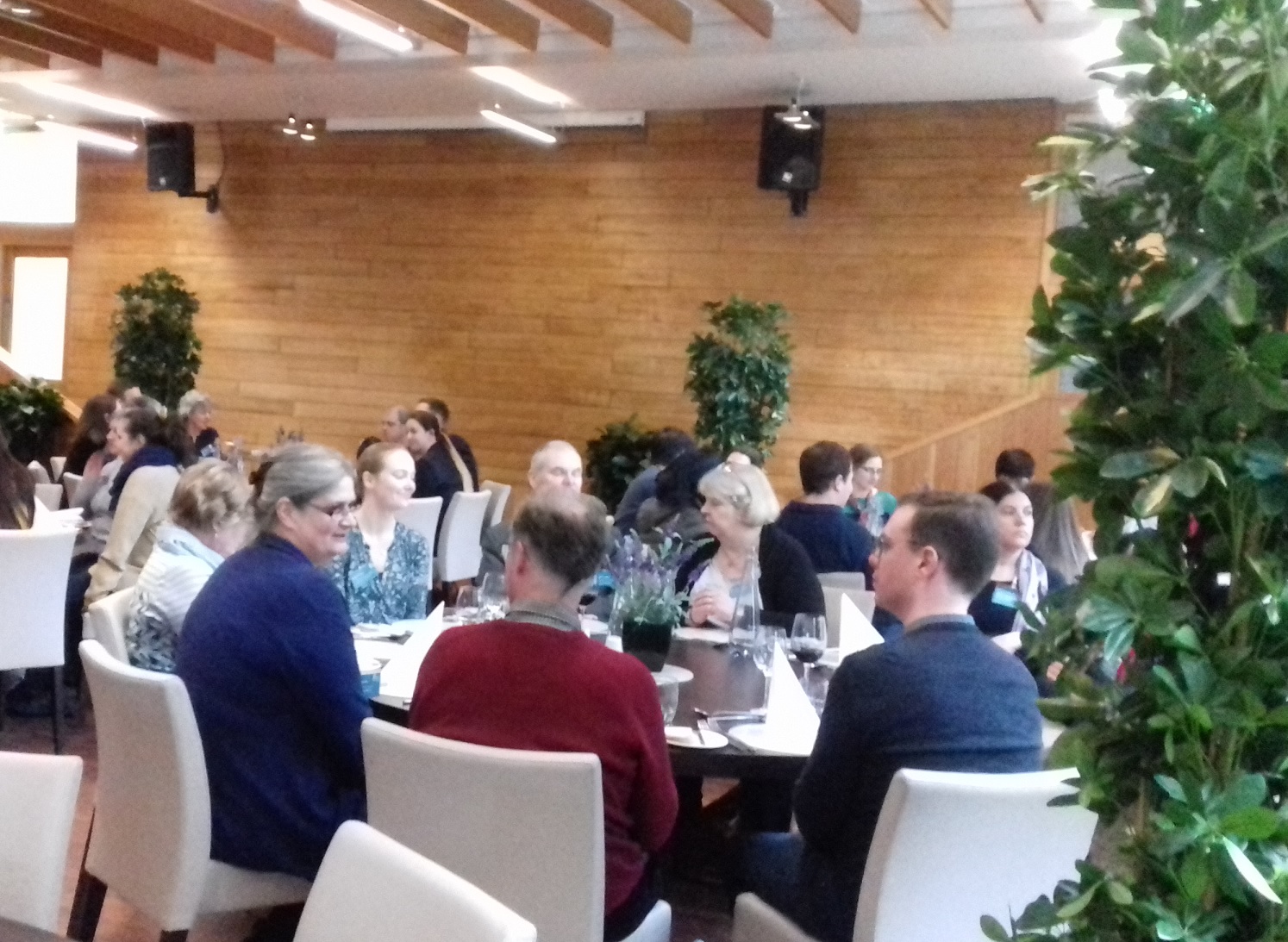 I attended the two talks following dinner, both of which were stimulating. This was followed by some drinks and chat in the spacious bar, which gave me a marvellous opportunity to catch up with friends and hear about the world behind the scenes, anticipating some of the announcements which were to come at a later stage in ASW.
Saturday morning kicked off with buffet breakfast and from 9 am it was down to business. Proceedings were firmly but kindly directed by members of the Conference Committee taking their turns to chair proceedings. In the reports and information session to open the morning, we had updates from among others the work of the Music Libraries Trust. Following that we had presentations about Asian Music, a talk and birthday cake to mark the 20th birthday of Cecilia, a presentation about the work of the English Folk Song Society and a very absorbing talk on current developments in the realm of digital sheet music. I found myself agreeing with a forceful contribution from floor after this last talk about the continuing importance of hard copy printed scores.
The final AGM was efficiently chaired by our outgoing President, Anna Wright, with the presentation of the Oldman and ET Bryant prizes. Meeting ended with hand-over to incoming President Katharine Hogg.
MJ / TK