It's The Summer Reading Challenge again, and Westminster Music Library does not like being left out, but what could we do to inspire our Summer Reading Challenge participants that would embrace this years'  theme – The Big Friendly Read? We love reading, we love music, and we like to celebrate all things musical in a big and friendly way, so how about some giant size compositional creativity?
But first, like famous composers the world over, we needed some inspiration.  There can be none better than watching some clips from that great British musical institution – The BBC Promenade concerts – better known as The Proms. Taking place every summer in The Royal Albert Hall, what proved especially appealing to our would-be Mozarts was all the fun and frivolity that happens on The Last Night: https://www.youtube.com/watch?v=_5uiVoZTBN0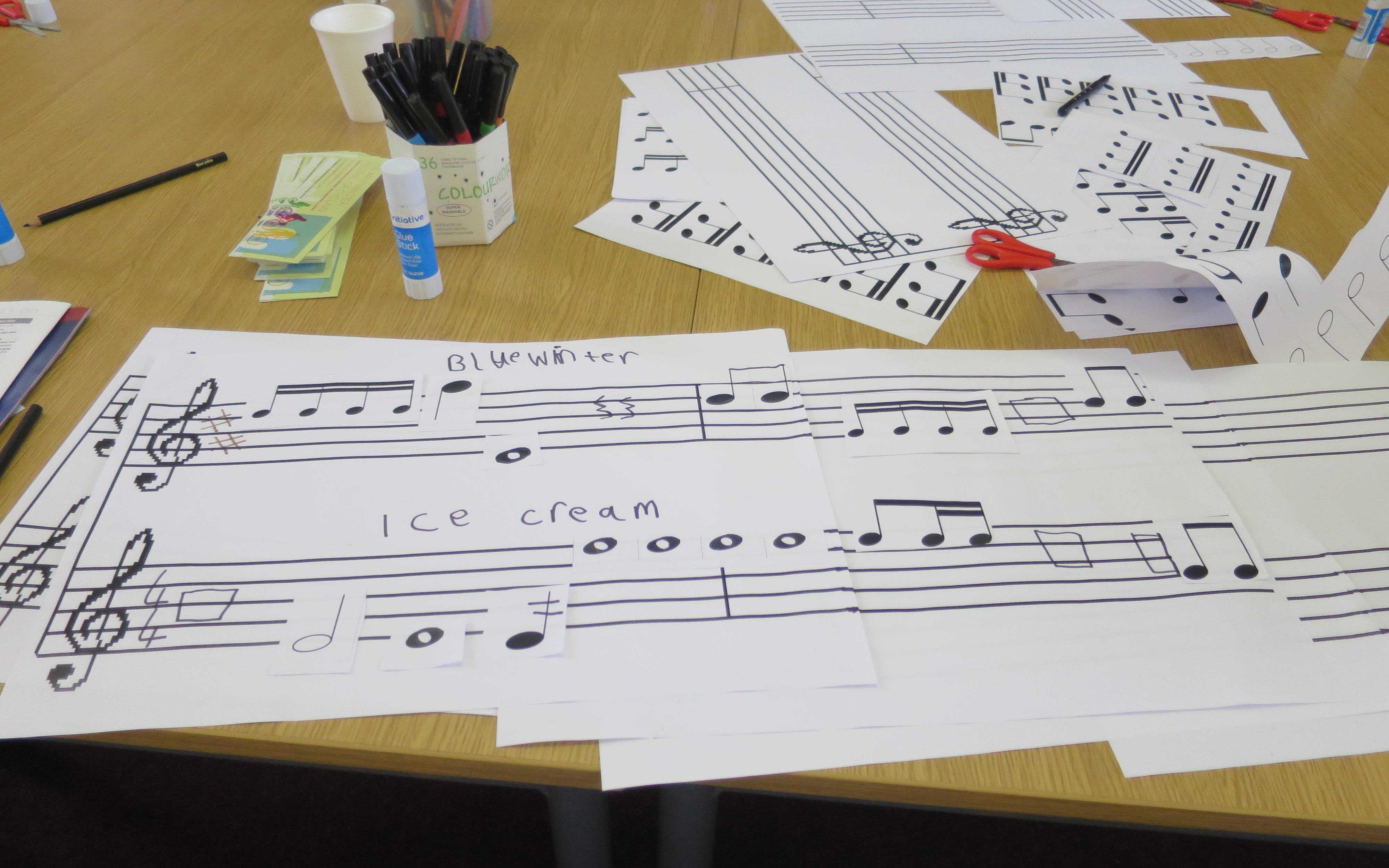 Suitably inspired by The Sailor's Hornpipe and Rule Britannia, our budding composers set their creative juices to work.   Lots of giant sized notes to choose from, giant sized staves to stick them on to, and a little help from our Big Friendly Music Library Team and the Big Friendly Children's Librarian. We definitely had some musical prodigies in the making, before long some interesting and unusual melodies had started to appear; all manner of original harmonies which would doubtless impress some of our greatest composers.  But no composer can be satisfied until they've heard their "magnum opus" performed, these Big Friendly tunes need to be played!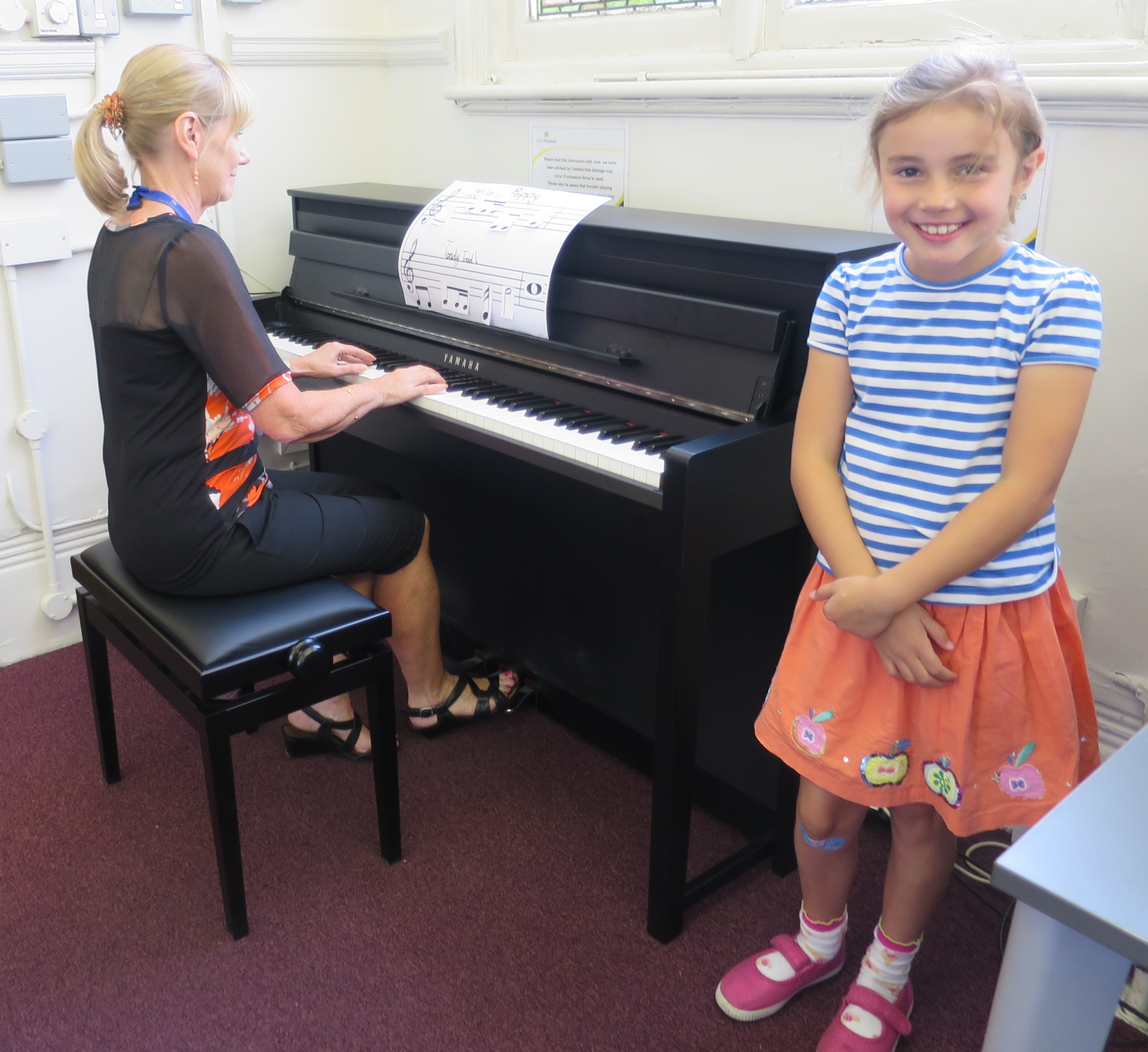 Luckily Westminster Music Library boasts a splendid piano, and even luckier, our Music Library Team has a pianist – who (fortunately) can sight read. Giant scores at the ready for our grand finale concert, this years' Summer Reading Challenge as presented by the next generation of Big Friendly composers!
Ruth Walters
Westminster Music Library