Barbican Music Library's current exhibition, True is The Dream, showcases the photography of Derek D'Souza who, over four decades, has taken insightful images of The Jam, The Style Council, and Paul Weller.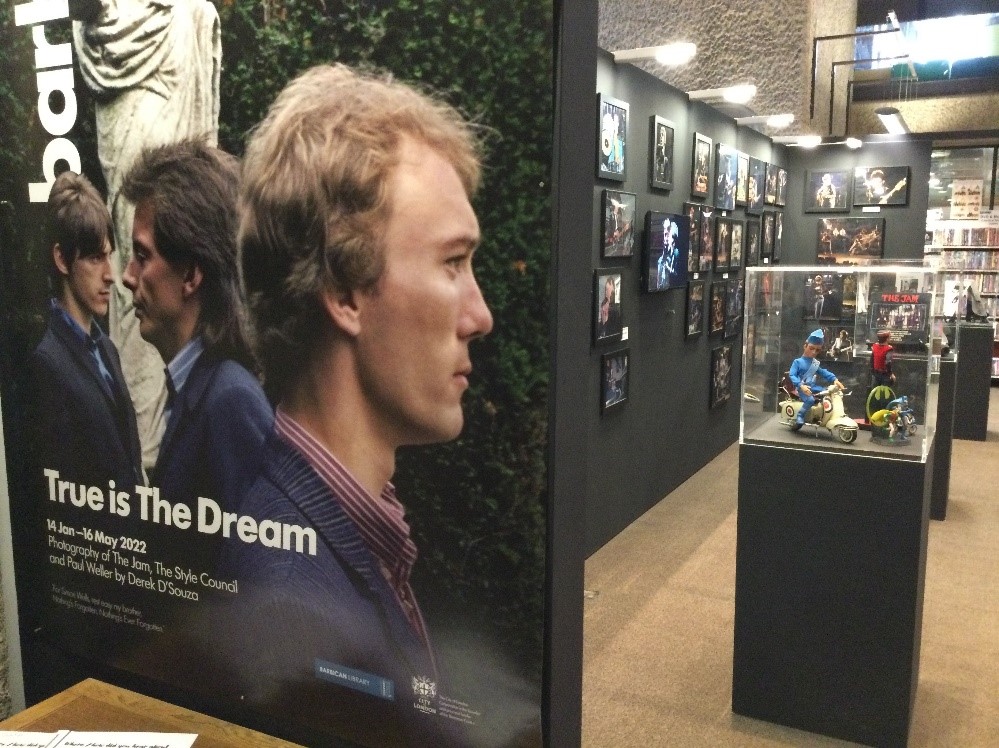 In 1981 he submitted some photographs which he had taken at The Jam's gigs to the band's fan club, as a result of which he was asked by Paul Weller's mother, Ann, to photograph them for their next single, Absolute Beginners. The location for the photo shoot, Chiswick House in West London, was carefully chosen by Weller because it was where The Beatles filmed their ground-breaking music videos for Rain and Paperback Writer. It was here that Derek took his most iconic image, showing the band behind gate railings.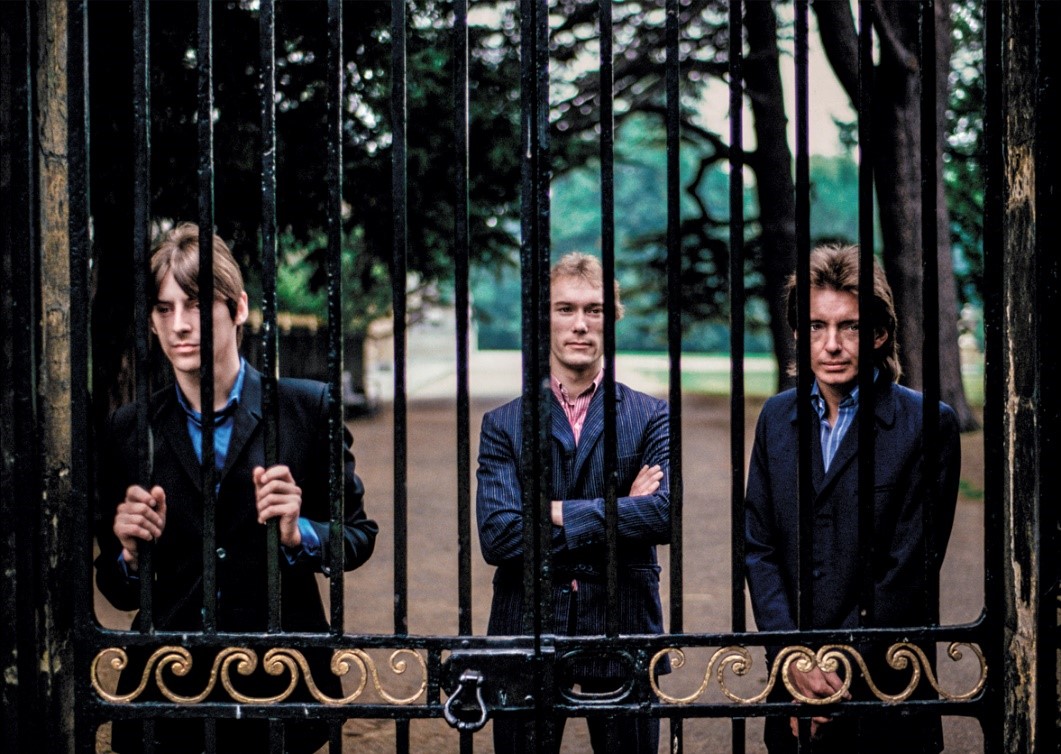 Between 1977 when The Jam released their debut single, and 1982 when they split up, they released 18 consecutive Top 40 Singles – including The Eton Rifles, Going Underground, Start!, and Town Called Malice – four of which topped the charts. Paul Weller also experienced success with The Style Council, which was founded in late 1982, as well as critical acclaim as a solo artist with albums such as Stanley Road and Wake Up the Nation.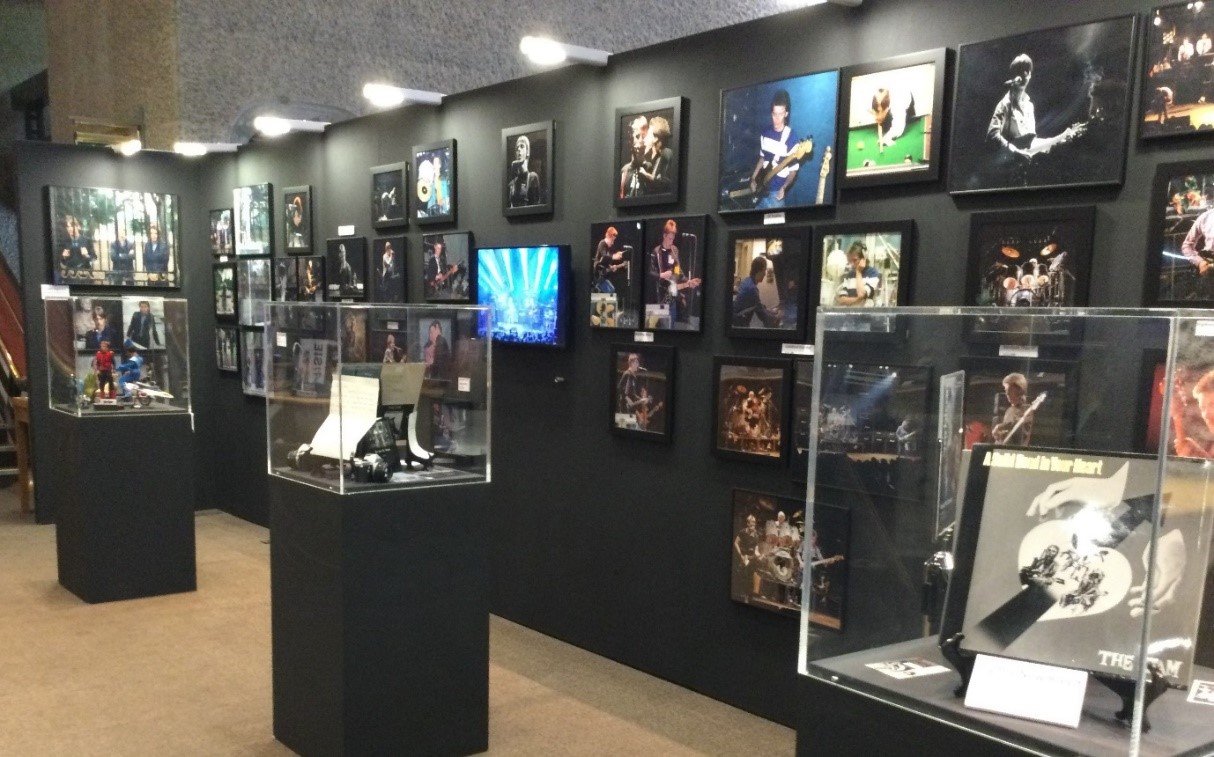 Many of the photos show Paul Weller, The Jam, and The Style Council in concert at venues including Wembley Arena, Hammersmith Palais, The Rainbow Theatre, and Royal & Derngate (Northampton). The most recent image on display shows Paul Weller performing at The Roundhouse in December, 2021. There are also original mock-ups of the sleeves for The Jam albums Snap! and Sound Affects.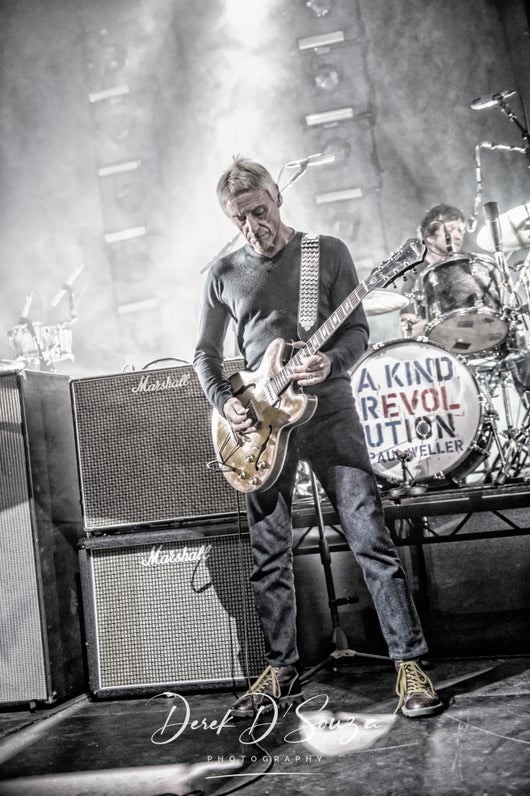 The six display cabinets contain a range of memorabilia including letters from Paul Weller and Jam bandmate Bruce Foxton, signed singles, press passes, and concert tickets.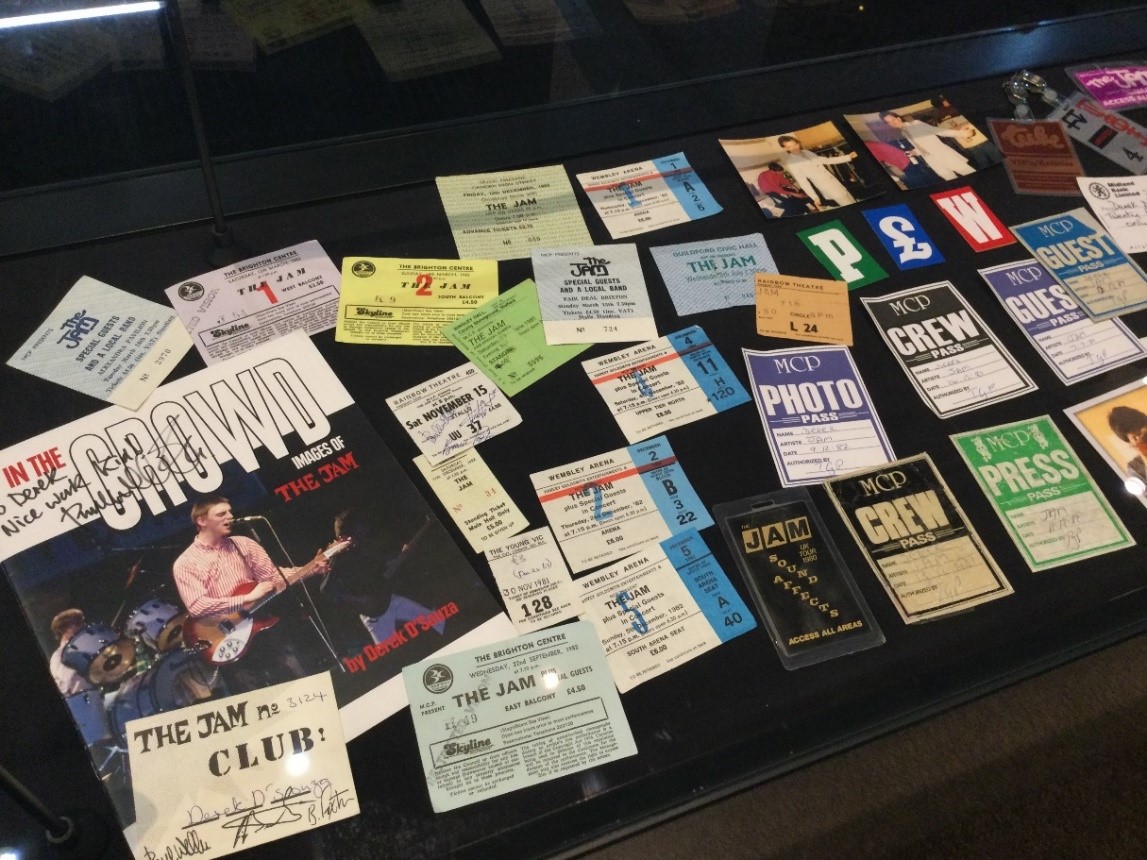 The exhibition, which has been curated by Derek D'Souza and Michael Southwell (Principal Library Assistant, Barbican Music Library), runs until 16th May, 2022.
Richard L. Jones
(Music Librarian, Barbican Music Library)