Kilburn Library was the venue for the end of term students' concert by students from Lucica Trita Violin Academy, London. This is a fast growing local violin school run by Lucica Trita, who has amassed a vast amout of performing experience in her career. She currently performs as a violinist with BBC Symphony Orchestra and is former co-principal, Sinfonica de Galicia.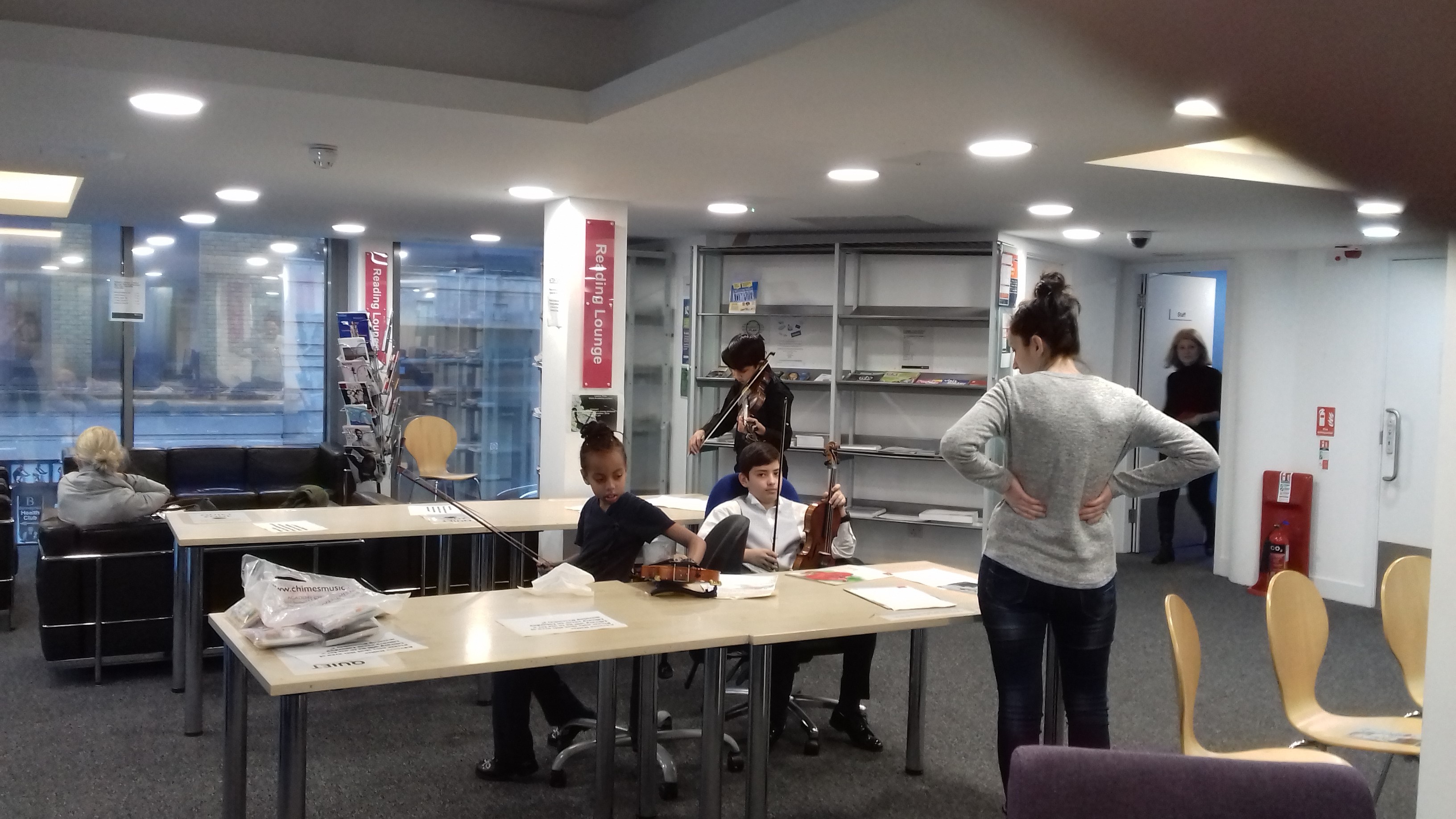 Six of her pupils of varying ages came to Kilburn Library and brightened up Saturday for patrons and staff of Kilburn Library centre, part of the Camden Library service. Each of the students did a solo to showcase what they had been doing this term. None disappointed and all made full use of the chance to gain performance practice in front of an appreciative audience. Tunes they played included Over the rainbow.
The group of students finished the show with some happy popular tunes with Jingle bells getting the best response from the audience.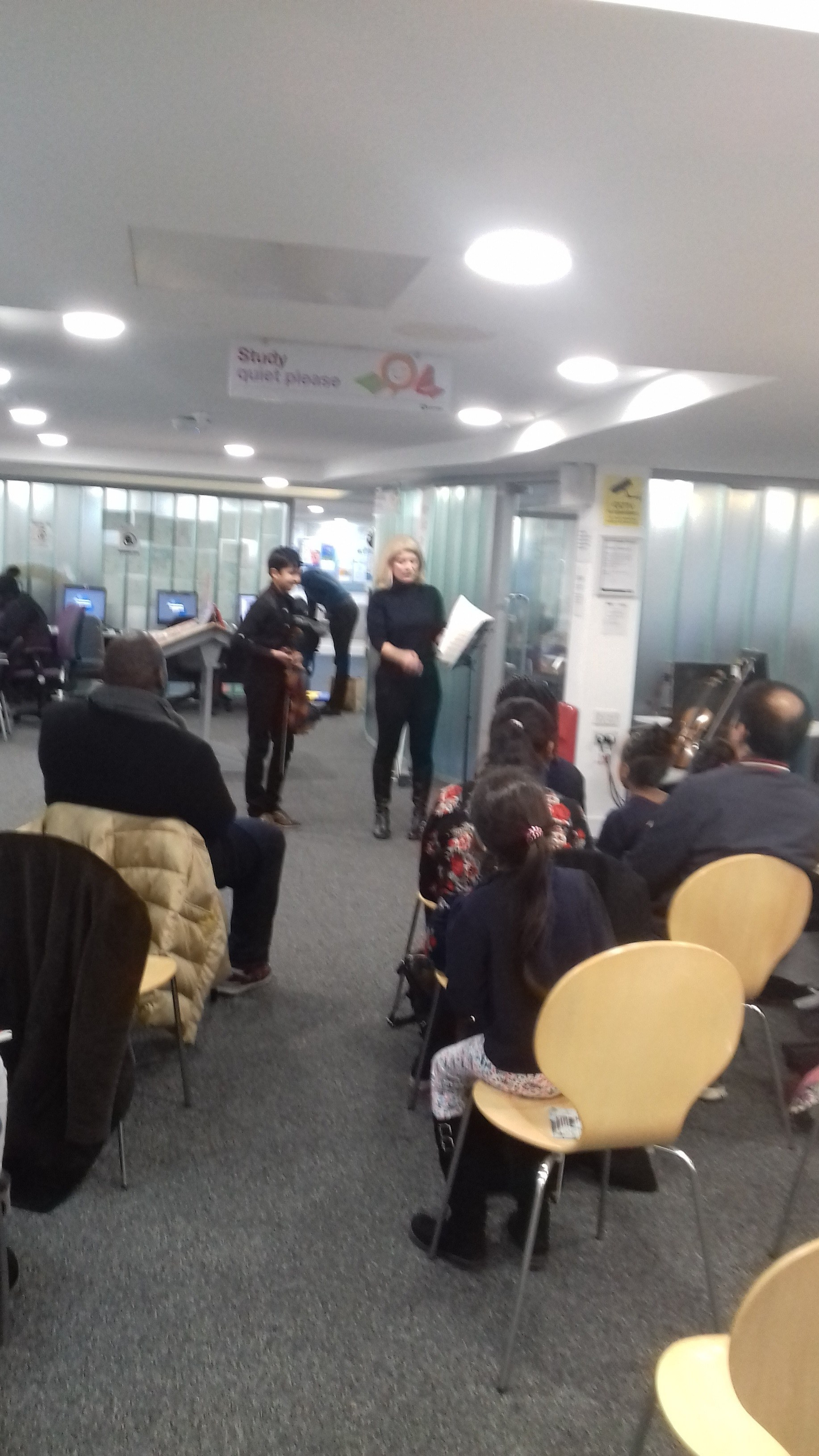 Tom Kearnes, Camden Library Service