Heavy Metal is not a topic that I imagine comes up with any great regularity in the field of music librarianship (some may even argue that it is not even, in fact, "music" but that is perhaps a discussion for another time), but it was the focus of an enlightening presentation given by Dr Andy R. Brown of Bath Spa University at the ASW.
Dr Brown began his talk by speaking of the history of metal music and how the genre has undergone a process of "legitimisation" to go from being greatly derided to being an accepted cultural form. The work of fan-academic to gain this legitimacy has faced setbacks over the years (such as negative press coverage of courses focusing on the genre), but despite this there is an increasingly large body of work being undertaken in several areas of academia which have metal either as the main focus, or a large feature in the research.
The International Society of Metal Music Studies (ISMMS) was founded to encourage interdisciplinary academic research and has created the Metal Studies Bibliography which lists articles, books, dissertations and other related media which contributes to the study of metal music culture. The database includes texts written in English, German and French. We were told how big data analysis of the database revealed how over the last few years there has been a dramatic increase in published articles in academic journals relating to this field in subject areas from sociology to musicology. The dominant area for research was initially psychology (possibly related to the alleged link between this sort of music and depression) but musicology is beginning to be more prominent. Dr Brown recommended a few of the books featured on the bibliography, such as Deena Weinstein's "Heavy Metal: A Cultural Sociology" and Robert Walser's "Running With The Devil" (which I can personally recommend, especially for the chapter focusing on heavy metal in relation to classical music).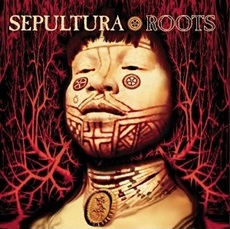 Dr Brown also introduced us to the Encyclopaedia Metallum an open source (but moderated) database of metal bands, including details such as country of origin, sub genre (for example death metal, thrash, folk metal etc), discography etc. The site currently covers over 100,000 bands from 141 countries. The large geographical area covered by the database proves that metal is not just a "white" phenomenon and is a global sensation. Dr Brown gave us the example of a band called Sepultura, who originate from Brazil and were internationally successful. This band in fact created an album which incorporated metal and the traditional music of Brazil. Entitled "Roots" this album even featured members of the Xavante tribe.
Unfortunately technical difficulties meant that the video that Dr Brown intended to close the talk with would not play. The video was of a virtuoso performance by a fourteen year old girl of the guitar solo from Van Halen's Eruption. It is only fitting that this blog entry ends the way Dr Brown intended to end his talk.
https://www.youtube.com/watch?v=fDTm1IzQf-U
Amy Foster,
CSA Music and Drama (CC CS), Kent Libraries