Last Saturday 7th February 2015 saw Somerset Performing Arts  Library celebrate National Music Libraries Day. With a full day's programme it was our best yet.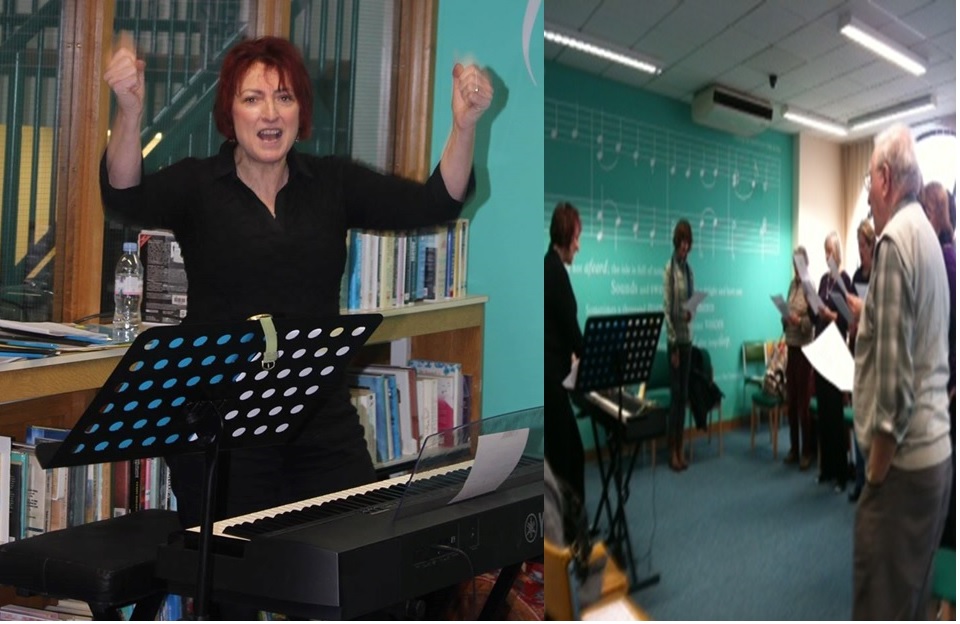 We started the day with our ever popular "Sing for fun" workshop, run by local jazz singer/pianist/composer/teacher Julie Dunn (www.juliedunn.co.uk). The library rang to a great sound as they learnt the art of choral singing with a selection of popular and jazz songs.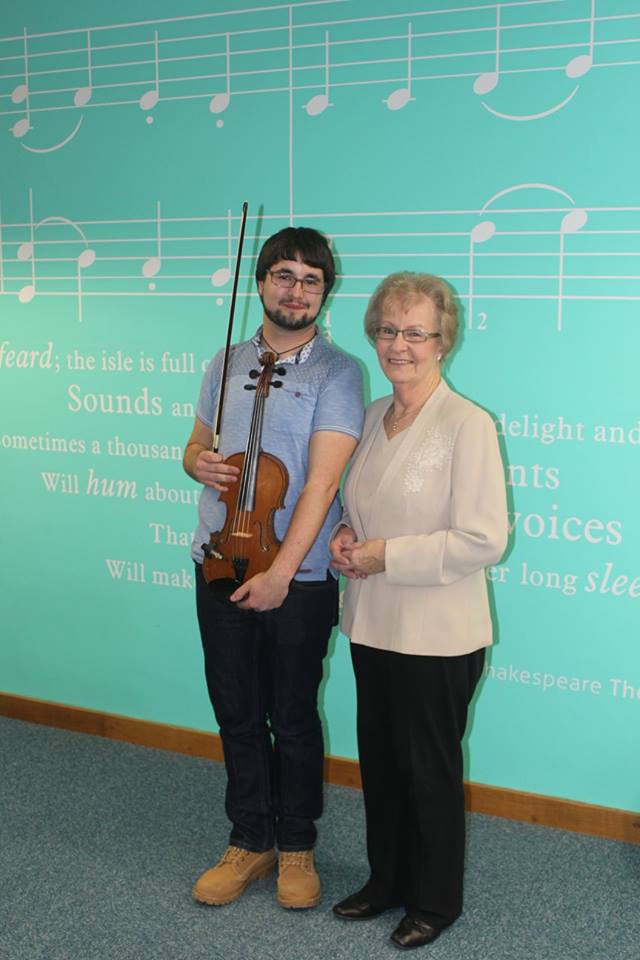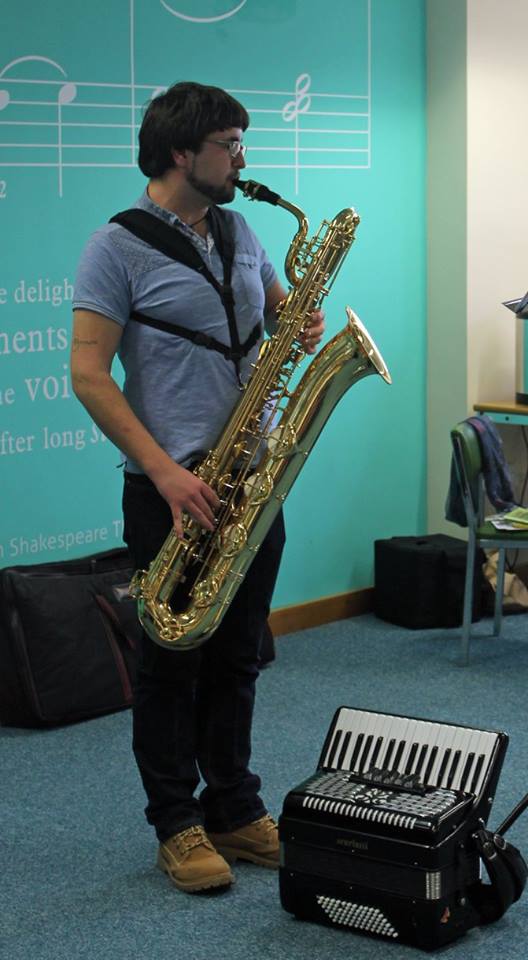 Up next were the Puddletown Duo with a recital of Baroque and traditional pieces. The space was packed with a variety of friends, family, colleagues and enthusiastic library users to watch Jenny Hansford on keyboard and our own staff member the multi-talented Chris Hutchings on violin, baritone saxophone and accordion, with the odd keyboard solo thrown in.
Last but by no means least we rounded off the afternoon with a fascinating talk and display by Yeo Historical Dancers, led by Malcolm and Sue MacDonald. The group recreate court and country dances from 1450, the time of the earliest written records to about 1850. There was plenty of audience participation, with some of us even learning the steps to a Minuet. Strictly here we come!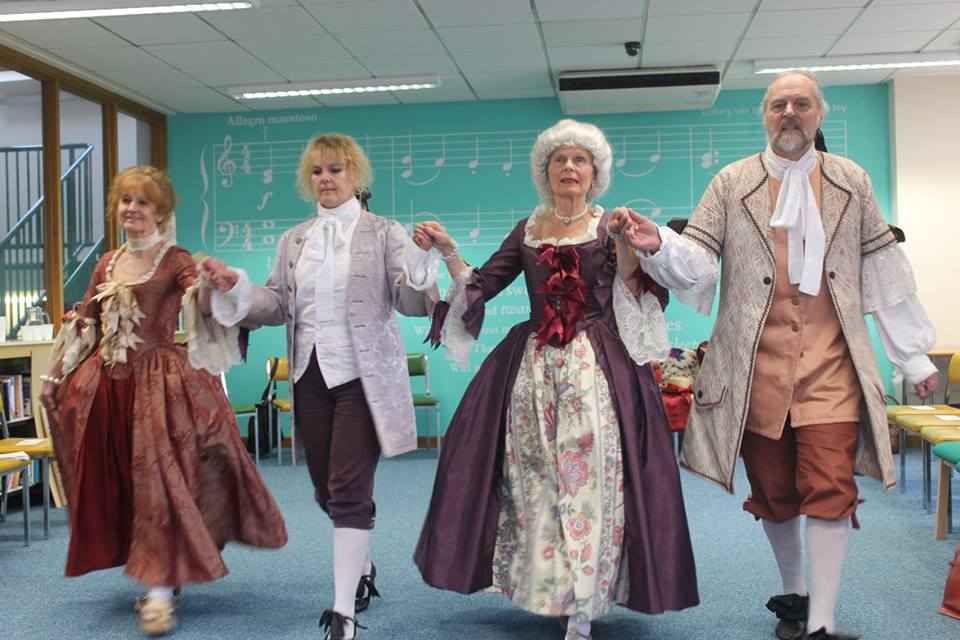 Mandy Winter, Performing Arts Library, Somerset Library Services