The Barbican Music Library team was thrilled to receive its 3rd IAML Excellence Award; in this era of uncertainty for public services it is heartwarming to receive recognition from colleagues who understand the challenges that we all face. We would like to extend our sincerest thanks to Professor Jan Smaczny and the other panel members for devoting so much of their time and expertise to administering these prestigious awards.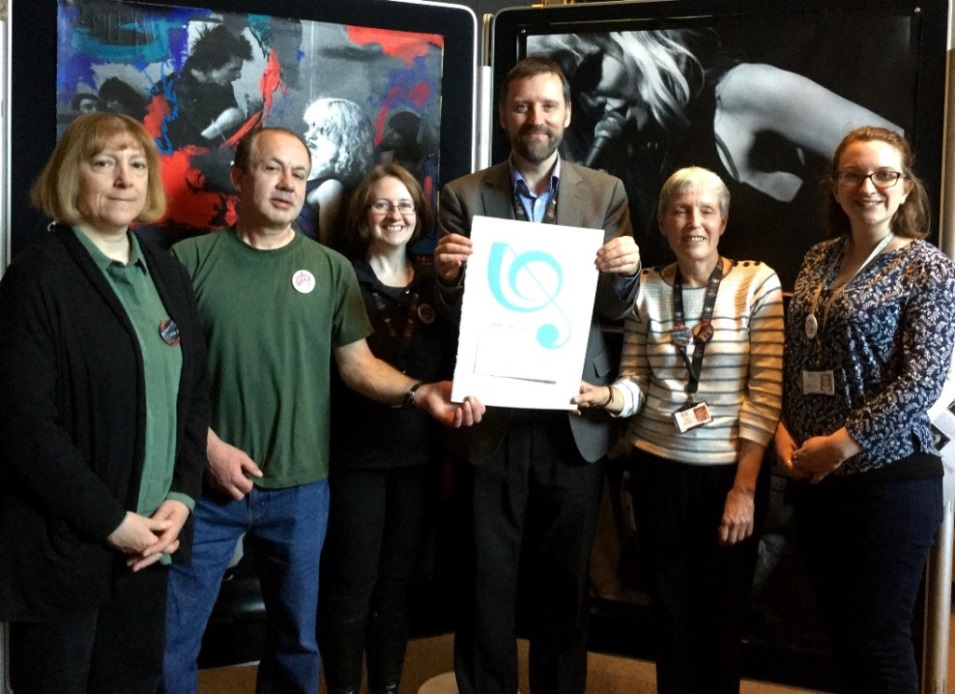 During recent years we have forged ever more high-profile partnerships with leading figures and organisations as part of our exhibitions programme, with recent collaborators including the Philharmonia Orchestra, The Strad magazine, and acclaimed rock photographer, Jill Furmanovsky. Jill's iconic punk images form the core of our current exhibition, A Chunk of Punk, curated by Michael Southwell, which has been featured in the Evening Standard, the Wall Street Journal, and a number of publications in Europe and the USA.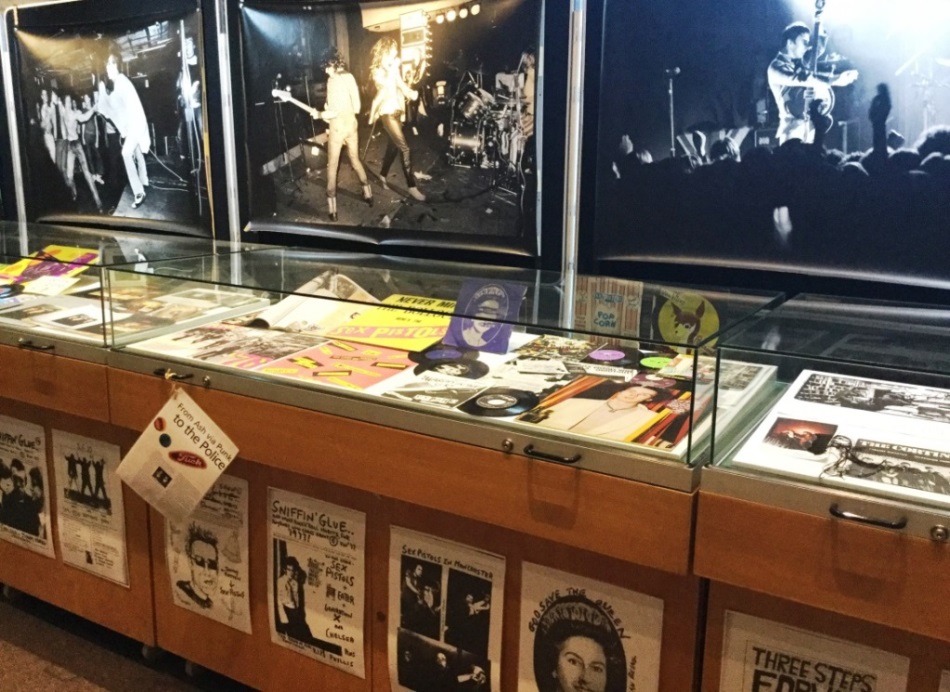 (As I write, Jill is being interviewed in front of the display by a TV crew from Switzerland!)
Another project that has proved particularly successful is our People's Pianos Project, now in its 3rd year. This is the result of a collaboration between Barbican Music Library, Barbican/Guildhall Creative Learning, and Guildhall School of Music and Drama's Keyboard Department, whose students provide a course of ten free lessons to retired City Residents using one of the Library's keyboards. As well as improving relationships between the participating generations, providing social opportunities for local residents and enhancing their appreciation of music, the project aims to make local people feel at home in the Barbican Centre; it also supports education, with teaching experience being an essential requirement for undergraduates. The scheme is oversubscribed, and feedback from participants has been very positive, including: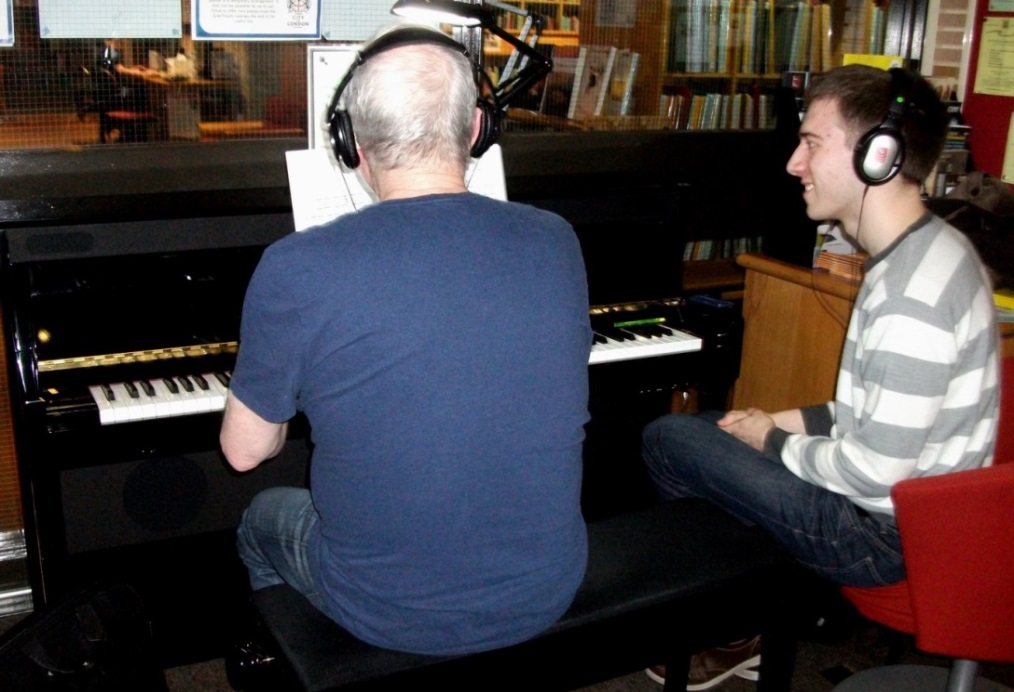 "This project has brought enormous pleasure to me as I rediscovered my love of playing the piano which I had not done for 60 years".
 "…Our age difference simply disappeared during the lessons and we got on with the task in hand.  We both put in a lot of work – and had a laugh at the same time.  I always looked forward to our weekly hour."
The Excellence Award citation for Barbican Music Library reads as follows:
"The service was particularly commended for its outstanding partnerships and community outreach (People's Pianos Project and Unsigned London collection), its continued excellent exhibitions programme, strong collection and expert staffing levels".
Richard L. Jones (Music Librarian, Barbican Music Library)