One of the best things about the "Irl" in our Branch's name is the opportunity that it gives us to meet our Irish colleagues. So it was with great pleasure that Geoff Thomason and I recently travelled across the Irish sea to offer Courses & Education Committee's "Music for the Terrified" at the National University of Ireland in Galway. Come to think of it, these were probably the final sessions to be requested from Courses & Education before it combined recently with the Branch's Conference Committee (we're still trying to come up with a name for the combined Committee, by the way; suggestions are welcome).
Monica Crump, the energetic, enthusiastic and efficient Head of Collections at the James Hardiman Library at NUI Galway, first got in touch back in autumn 2019. The immediate reason for seeking training from IAML was that Galway has been offering a four-year BA course in music only since September 2018. This has meant that library enquiry staff are beginning to get music questions from students, so it's important that they understand music, and music-related issues, on at least a basic level. It's also led to Galway spending an impressive amount of money on building a collection of music scores, and books on music, from scratch; from what Geoff and I saw at the library, I'd say that they have made an excellent start (we both left Monica with some further suggestions for additions to the stock). It would be wonderful if Galway joined Cork and Dublin as an important centre for musical study in Ireland.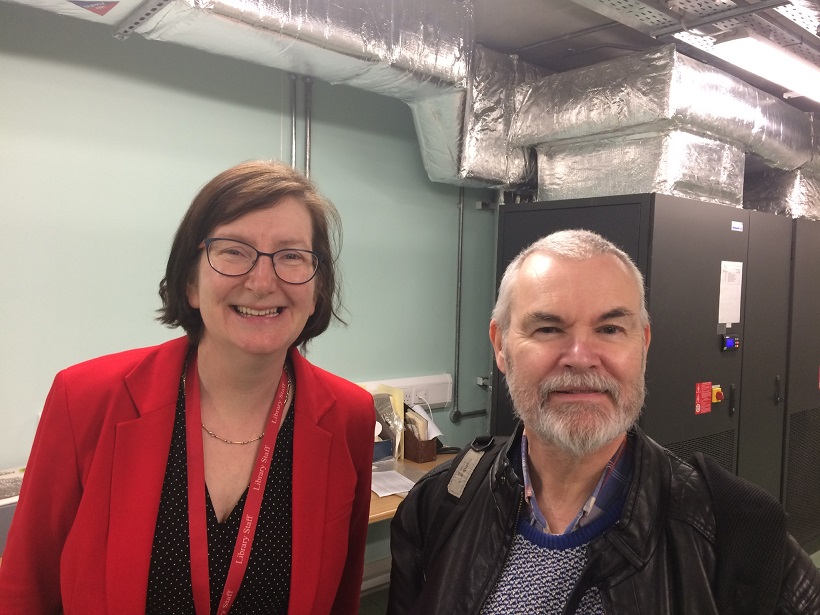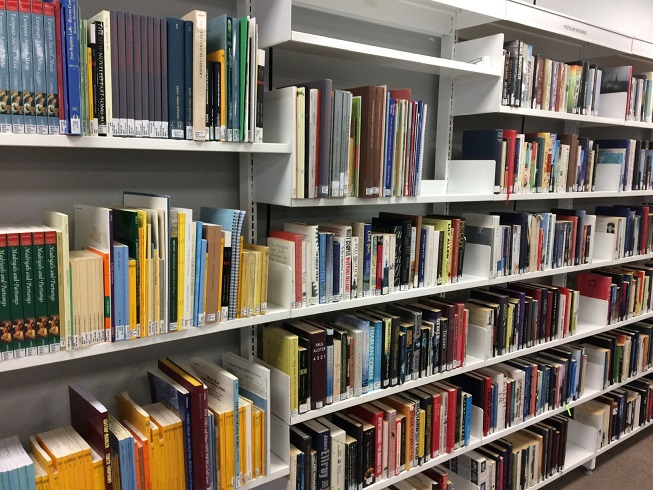 Because of the level of interest in the training, and the number of staff who required it, we actually offered the same course on two successive days (5th and 6th of March, from 10 to 4.30 on the first day, and 9 to 3.30 on the second). This sounds as if it should have been tiring, but the enthusiasm of the participants made it a pleasant training experience for us, and judging from much of the feedback the sessions were seen as useful by those who attended. We trained 14 attendees on the first day and 11 on the second, an excellent result. In between, of course, there was some sightseeing time, and spending just an hour or so in the centre of Galway city in the evening helped us to see why it has been named European Capital of Culture for 2020 — such a pity that the corona virus will probably reduce the number of events, and the number of visitors, to this beautiful and lively city.
"Music for the Terrified" remains the Branch's most-requested course, and it's clear that there are still plenty of library staff who find themselves having to deal with what many will perceive as a "difficult", even mysterious, subject. The terminology of classical music, and the sheer variety of different manifestations of a single piece of music in score form, can be baffling, and combined with titles in foreign languages, musicians' exacting requirements in terms of a particular edition of a score, words like "Urtext", and so on, it's all too easy to see why non-musicians, even if some of them aren't quite "terrified", definitely look a bit worried when faced with a musical question. After all, how would we feel if we were suddenly thrown in at the deep end in a law library or a medical library? Scared, probably. As Mark Twain once said, "Be careful about reading medical books: you might die of a misprint".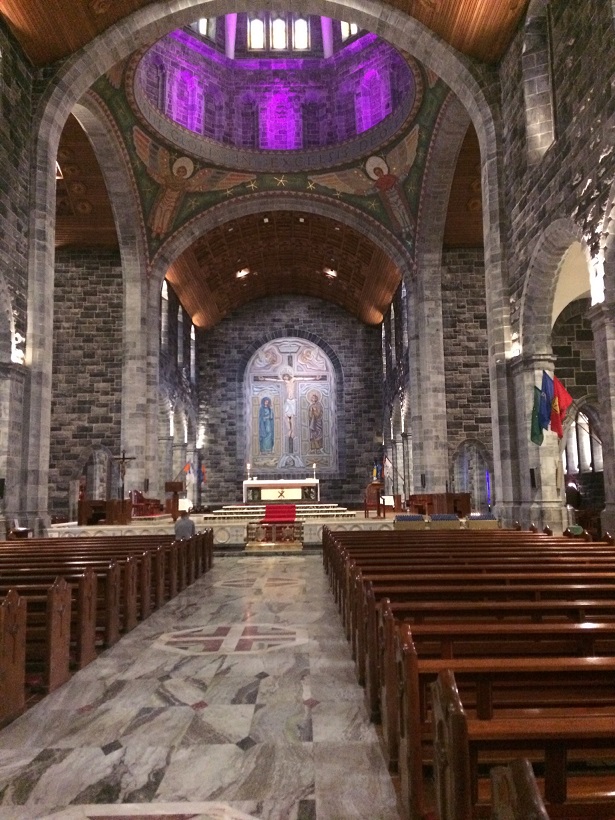 Geoff and I returned to the UK with, I think, a feeling of a job well done, and of satisfaction that we had been able to help so many NUI staff get to grips with music. We promised them some "after-sales service", and hope they will take us up on it, especially if it involves a return visit! Our trip will surely stay long in the memory.
John Wagstaff, Cambridge