In one sense, the talk I gave at the IAML (UK & Ireland) Annual Study Weekend last year (2018) could be seen as a sequel to the "Ghosts of Borrowers Past" talk, which I gave in 2016. However, it also offered me the opportunity to talk about something completely different – the tricky task of finding and applying for research grant-funding. For this talk, I shape-shifted into a latter-day Dick Whittington, eager to convince everyone that academia's streets are indeed paved with golden funding opportunities.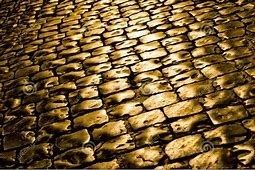 I felt as though I was talking about "how to get money without robbing a bank", as I explained my present situation. I've been fortunate to have had a series of part-time research-secondments since the AHRC-funded Bass Culture project came to a close in 2015, but at that point, I was encouraged not only to pursue a new project, but also to seek grant funding in order to widen my research – and, of course, to help fund it!
Standing talking about grant applications, I felt a bit of a fraud, since it has been "first time lucky" as far as research council grants are concerned!
However, I had indeed been successful with other smaller-scale grant applications in the past. Athenaeum Awards at work enabled me to take the Teaching Artist course that led on to my PGCert, and last November I was fortunate enough to go to New Zealand to the University of Otago's Centre for the Book annual Research Symposium and then to attend the UNESCO Creative Cities' Southern Hui. And I've managed to win a few other travel awards over the years.
But standing up at our annual conference, I had to remind myself that everyone's circumstances differ, and other colleagues might be seeking funding for different kinds of activities, not necessarily in my own somewhat traditional research mould. My comments, therefore, tried to encompass other situations not quite like mine. For example, the arts councils' websites were a good place to start – Creative Scotland, Arts Council England, and their Welsh, Northern Ireland and Eire counterparts. There are certainly plenty of opportunities advertised there.
So, why did I need a grant – apart from helping to fund my research activities? I'd looked at early legal deposit music in St Andrews. But in the Georgian era, Stationers' Hall received multiple copies of copyright registered materials. We needed to know more about all of the libraries (from nine to eleven) entitled to claim legal deposit items. (Fewer libraries were entitled to these after 1836, so I have largely treated that as the boundary for my investigations.) Where did all the music go, and did it survive? It was also becoming apparent that I wasn't just looking at past distribution and present preservation of this music, but also at its current documentation and future accessibility.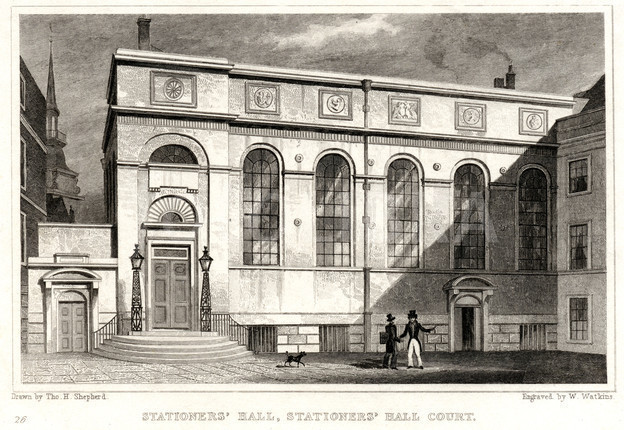 So, I started looking for suitable funding. A senior research colleague had a list of potential opportunities, and I began there. All these grants and funds came with different conditions, and it was essential to visit the websites to read the small print. Quite apart from finding when the deadlines were, there were also other restrictions, such as the subject area, or whether you were an "early career" researcher. How early? It varies. Luckily, the kind of grants I was looking for were counting years after graduating with a PhD, and not years after reaching adulthood!
Another problem was that sometimes you need to have research written into your job contract before you're eligible to apply to the research councils. Librarians without a research role weren't able to apply for the particular networking grant that I got.
Also, of course, the kind of research project, the subject scope, or the ultimate aims of project might make some grants more suitable than others. Although initially I hadn't envisaged myself trying to establish a research network, the terms and conditions of the grant made it fit my own circumstances quite nicely – quite apart from the fact that I'd heard that the AHRC Networking grant is easier to get than some of their other ones.
At this point I felt rather guilty. It was the end of the first day of the conference, and everyone had had dinner. Whilst they were comfortably relaxed, I was about to share probably the most unglamorous series of slides you'll ever see! I showed some screenshots of the Je-S website – the Joint Electronic Submissions to the Research Councils. This is where the research councils manage all grant applications. It's so massive that it can feel quite unwieldy, and it's really not designed for visual appeal.
I showed the homepage of this strange new world that I needed to visit, the various elements of the application, and the equally hefty "Help" pages to help you complete it.
A bit like the advice offered to exam candidates, my next slide reminded would-be grant winners to "Answer the question". A geek's heaven, all you have to do are follow the guidelines and do exactly as you're asked. I also shared some extra advice that I'd been given by our head of research:-
Read the Instructions
Paste key requirements as temporary headings in your submission
Use the tracking facility in Word to remind yourself of details needed
Leave no question without a satisfactory answer, and
Count the words
To prove that you deserve the money, you have to write chunks of text showing your research objectives, a summary of what you hope to research, and the outputs that are basically what you have to show for it all at the other end! Then there's the impact summary and the summary of resources – what it's all going to cost. (Tricky, because none of us actually know what it costs to keep us warm and well-lit with a computer at a desk in an office!) Some research has ethical considerations, too. Even if it doesn't, you need to know whether your employer has an ethics policy, so that you can cite it!
Outputs (books/papers/events/websites/listings … )
Impact Summary – Who might benefit? How might they benefit?
Resource Summary (our head of research gave me details of the overheads)
Pathways to Impact – "how the potential impacts of the research beyond academia, as outlined in the Impact Summary, will be realised."
Case for Support – why the planned activities are necessary, the research context, any novel interactions, any crossing of boundaries, interdisciplinary work, advancement of knowledge , who the activities are aimed at, how the project will be managed …
I did read part of a book about the whole process of "grant-writing", but I soon realised that the workflow will be different in a big university compared to the fairly small institution that I'm in. I was envious of researchers in other nearby institutions with whole teams of people to help them put their funding bids together!
(Also, although I hadn't come across Professor Mark Reed at the University of Newcastle at the time I made my grant application, I've since found him and his Fast Track Impact website – I'd recommend taking a look at this useful resource. There's plenty of guidance, including a free online course. Both Mark Reed and Fast Track have Twitter accounts, and there are also two books you can buy.)
When you apply, you essentially promise what you'll do. My promised goals ("Outputs") included setting up the network and appropriate social media (a blog, Twitter and Facebook accounts, and a Jisc-list. I would write articles (they're pending!), speak at several conferences, compile a bibliography – I've done that, and it's on the blog for all to see – and I would organise a study day. It took the shape of a workshop on 26th March 2018. We're hoping to produce a journal issue co-authored by network members, and perhaps to arrange public concerts and/or workshops. All of this was to take place in 10.5 hours a week over 13 months – and here's where I admit that my work-life balance has been a bit shaky at times!
What next? Well, I invited a few people to form a Steering Group – they helped plan the timing and content of the study day, and will hopefully also be involved in deciding upon future directions and activities.
For myself – I now need to start looking for future grants, because mine ran out at the end of September 2018. I just hope there's some truth in the maxim that "Success breeds success"!
Twitter @ClaimedStatHall
Jisc List – MUSIC-FROM-STATIONERS-HALL@jiscmail.ac.uk

Karen McAulay, Performing Arts Librarian/Postdoctoral Researcher, Royal Conservatoire of Scotland