As the dust finally settled on our Arts Council funded project "Behind the Lines" (a year long programme of music workshops featuring the music and composers of the First World War) I was pondering during the depths of winter 2014 over what we in Westminster Music Library could do next….
Some might argue that being the award winning Westminster Music Library – one of the largest public music libraries in the UK – ought to be enough. All those fabulous books and scores, staff with amazing music knowledge, interesting events for everyone from toddlers to senior citizens, but the problem is – well it's not a problem exactly, it's just that we do love a challenge.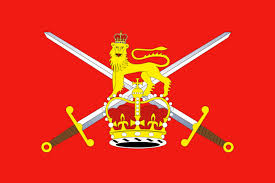 Last November I discovered that The Army were offering funding for projects that would ultimately raise awareness of the British Armed Forces in civvy street, surely we could come up with something for such a worthy cause? Hadn't we already worked with a bunch of musicians who were based just a step away in Wellington Barracks, all those brilliant recitals with members of the Welsh Guards Band? So that just left the "civvies", how on earth could we join the two up and still involve Westminster Music Library? Some scratching of heads and drumming of fingers later the light bulb came on, and we had it – a choir! But not just any old choir, one that would be made up of both army personnel and civilians, accompanied by musicians from the Corps of Army Music, and to add a bit of an extra challenge, grand finale concerts held in the Guard's Chapel at Wellington Barracks.
So (apart from asking for the money) how would this involve Westminster Music Library?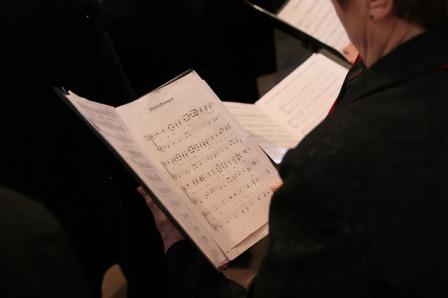 That's the easy bit; you want something for your choir to sing? Doubtless we'll have it, and if we don't, we will pull out all the stops to get it for you. You want somewhere to rehearse? Our newly refurbished Library has just enough space for a choir, and of course there's a rather nice piano here too.
Now all we needed was a bit of cash to get it up and running, would our military friends like the idea? You bet they did, so move over Gareth Malone, let battle commence.
Ruth Walters, Music Services Co-ordinator, Westminster Music Library